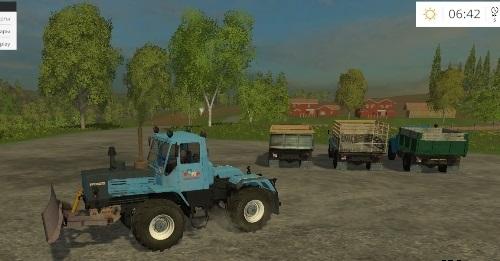 Description:
Tractor while moving exhibits traces of dust and leaves, with more and get dirty. Opened the door and lowered the windows, lighting works. Animated Cardan and dozer blade.
Credits:
3D models and textures: T-150, AndreyGunko (LSSA Modding Team).
Editing: alexey1998, GM Team, ANDREI1994.
Maud tractor made 15 fs author: Alexander Meshkov.
DOWNLOAD T_150K_09otval.zip – 46.0 MB