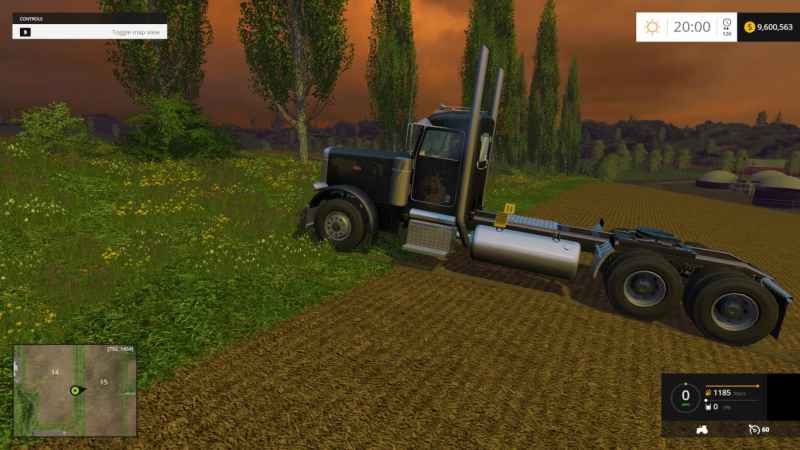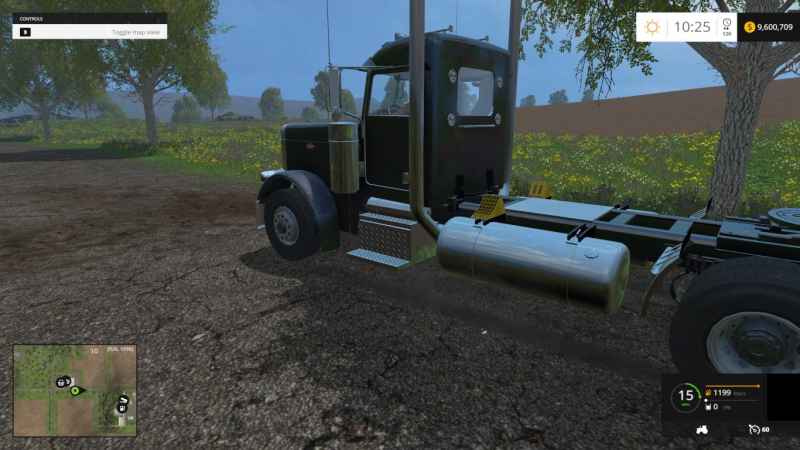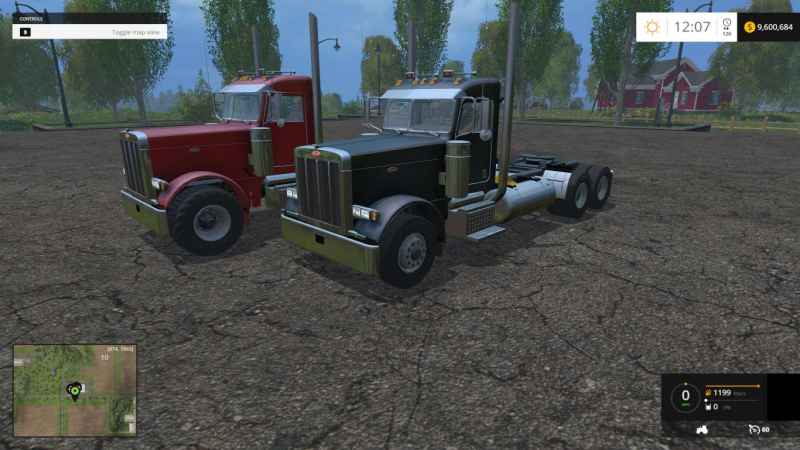 Finally, here is version 2 of "BigCountry's" 2007 Peterbilt trucks converted from Farming Simulator 2013. It includes two types of peterbuilts. One a regular truck and the other one is a log truck, and both trucks are different in price and power.
v2.0 LOG
"CHANGES"..
-Prices have been lowered down even more.
-Engine sounds have been changed back.
-A backup camera has been added.
-Dirt layers have been added, except for the interior and chrome parts.
-You can now pick your own color for both trucks in game.
"FIXED"..
-Finally, the camera glitch HAS been fixed.
Both trucks have been fully tested "without" any other mods and are error free. It may be awhile before another version of the Peterbilts is released.
You can also find me on facebook at facebook.com/jeremys1983
Enjoy!!
Authors:
BigCountry (Original Modder)
Lugarious (Converter & Modifier)
Sharemods: Peterbilts_2007_v2.zip – 21.1 MB
Uploadfiles: Peterbilts_2007_v2.zip – 21.1 MB