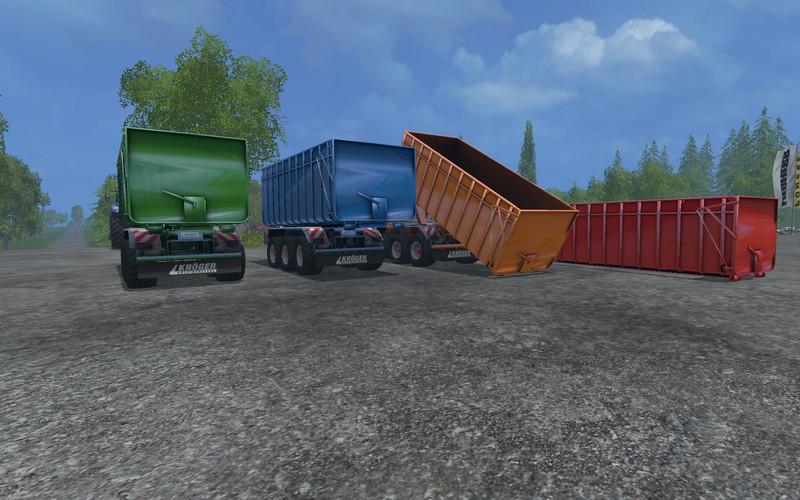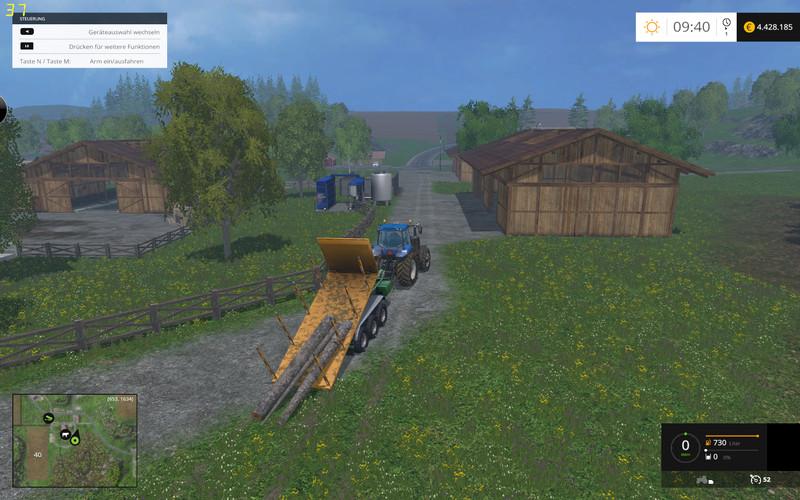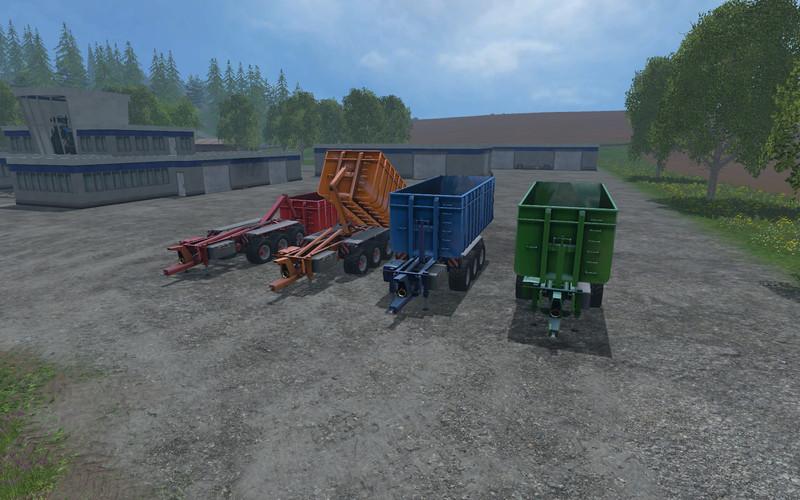 Hello Dear Bäuerrinnen and farmers
Today you are presenting the workshop manager Modding workshop the new Kroger Agroliner ITS26 !!
Agroliner
The vehicle is delivered to you free of charge if ordered in your favorite color for farm equipment dealer of your confidence.
The ITS26 as well as the matching container constructions are available in all colors gänigen.
The control of the ITS26 takes place from the vehicle with the keys M and N
Important: For mounting the container to ITS26 the G button to select, !!
The hollow container can load all LS15 standard fruits and nearly 32 000L
The wooden structure can accommodate up to 5m tree trunks
Chains are hidden by pressing X until you can unload the timber by tilting.
Stay the chains appear the wood can be unloaded only via crane.
The platform structure has the standard restraining function of LS15
But take care with at breakneck not hällt this from the Fliekräfte,
but in the normal case, no one goes with 50km / h or more at a 90 degree bend
Price:
Agroliner ITS 26: € 45 500 and 55 € per day maintenance.
Dump Container: € 8950 and € 15 per day maintenance.
Wood Design: € 5950 and € 11 per day maintenance.
Deck construction 5250 € and 11 € entertaining day.
!! >> 2 small Warnings are unfortunately available in the log. << !! Big thanks goes to Saschiis modding world for platform / Runge construction !! You want to stay up to date on what's new workshop manager Modding Workshop Or what new mods created. Then visit my Facebook page, and since you load a Like since then stay up to date. Facebook Now even the unpleasant! It is not allowed to Modpack in any way to change and altered upload. Who remodels something for themselves are free to do so, only wide-ck here is not desired. Auschlisslich the link given by me is to be used for distribution to other forums. Have respect invest voluntarily before the work and time we modders. So if you like the mod let an assessment / recommendation because, with sachlichler Kretík comments are welcome. He does not like it oh well yes you do not have to download it, but then you also please save the useless comments to !! Authors:
Modell: Agroliner/Mulde: Eifok Team (LS11)
Umbau/Textur: Werkstattleiter
Plattform: Saschii
Scripte: Eifok/Giants/Werkstattleiter
Sharemods: HKL_Pack_V1_by_Werkstattleiter.zip – 4.5 MB
Uploadfiles: HKL_Pack_V1_by_Werkstattleiter.zip – 4.5 MB