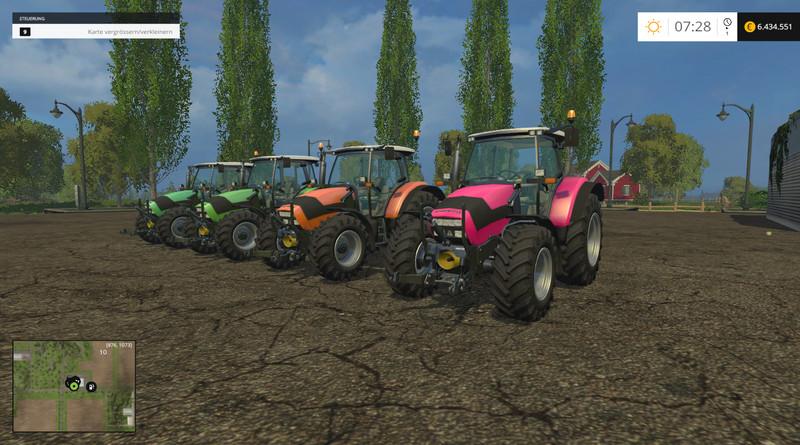 -Girls Edition
-Kommunal
-Deutz-New-Green
-Deutz-Old-Green
All tractors are equipped LS nit all 15 standards. (Dirt, turn signals, tires fall ect.)
Frontkraftheber at the rear as the front were renewed.
Make yourself a picture and DL the pack easy.
-What Still Comes:
I'll make two versions of the K 420ers. (With color choice and a KRONE-advertising tugs)
In addition, I will publish a front loader pack (to fit tractors).
Authors:
my Modding