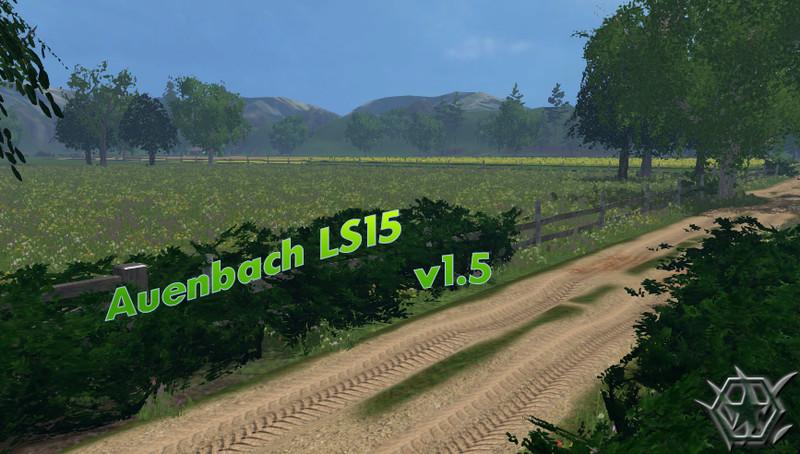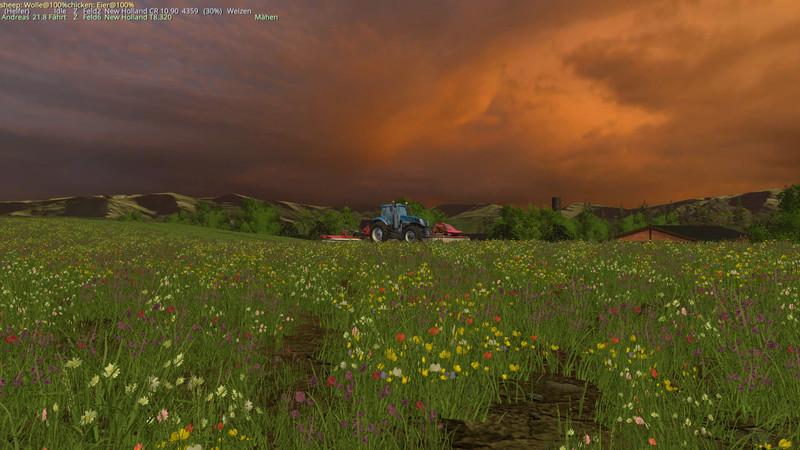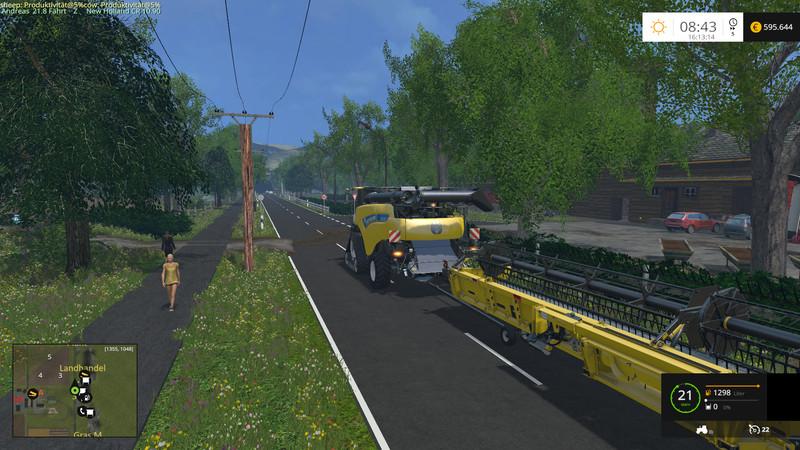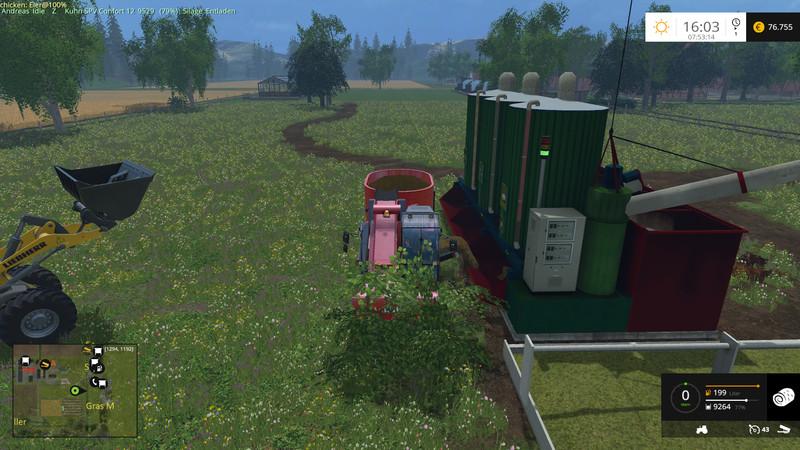 The Auenbach v1.5 is a reconstruction of LS13 Map, NO conversion.
This map is from the ground up rebuilt and equipped with all the possible features of LS 15.
Auenbach is a 7 fields Singel Player Map, where it offers a lot of fun and work in MultiPlayer.
Mapfacts:
Complete rebuilding of the Map
Construction period of about 5 days
No conversion
New, specially created textures
optional manual milk sale (requires WaterMilkTrailerMod of Marhu!)
Standard Fruit
Sawmill incl. All of its features
BGA
To collect gold coins
Mowing and transport emissions (Partial new missions such as pallets with toilets, eggs, radio, etc …)
3 Verkausstellen
All pastures on the farm
New, annimierte straw for the cow pasture
Manually mixed feed stock
Conveyor belt and storage for wood chips
Annimierte Goals and Siloklappen
New optical silo level indicators for standard fruits
AI traffic and pedestrian
Customized PDA
Almost all trees precipitable
Due helper friendly because the trees have Collis
A few details to watch XD
New objects and many gimmicks
Preformence optimization (To the extent possible at the current GameBugs: /)
SP / MP and Dedi tested -> LOGFEHLERFREI
IMPORTANT:
The same as always! Keep clean your mods folder, although most of errors are there.
Do not be surprised, Modmaps take a long time when loading, is probably a bug.
Should not you play in multiplayer, here's a little tip:
Extract the Auenbach.zip in euerm mods folder and the map loads in no time.
Thanks again to all Maptester and the team, modders and scripters whose work we have built here.
IT IS NOT ALLOWED, THE MAP NEW UPLOAD!
USED IN THE ORIGINAL LINKS PLEASE DOWNLOAD LINKS!
Support for Map only about our Teamspeak !
Authors:
Diverse Models : Giants
Schilder : [FSM]Chefkoch
Gras Texture : [FSM]Atabogo
Hackschnitzelband : mariodieck
Fruit Texturen : [FSM]Jabba42
Gullideckel,Div.Sounds,uvm.. : [FSM]Chefkoch
Optische Fruit :
SiloFüllstandsAnzeige v2 : [FSM]Atabogo
Landhandel : [FSM]Atabogo
Diverse Gebäude :
Farmhaus, : [FSM]Atabogo
Schilder Werbung : [FSM]Jabba42
Diverse Neue Scripte FlschLight,)
GehWegSet : FrankWienberg[GER]
Feld Texturen : ZeFir_POLAND
StrassenSet : atze1978
GrainKlappe : GE-Mapping
Produktion Füllanzeige : [Fsm]Atabogo
Schrottanhänger,Div.Zäune : Thuruk
Old Models : thecsfun
Farmer : Devilkw
Distance Berge : mailman
SumpfGrains : GE-Mapping
Rampe BGA : Eduard Geier
Besonderen Dank an alle Tester dieser Map.
Und weitere die ich nicht ausfindigmachen kann..!! Sollte ich doch jemand vergessen haben, möge er sich melden.
Mapbau : [FSM]Atabogo
MapTest Sp/Mp : [FSM]Chefkoch /[FSM]Atabogo / [FSM]Jabba42 / [FSM]andre[Vip] Onkelhotte / [Vip]amado
Bauzeit: ca. 5 Tage