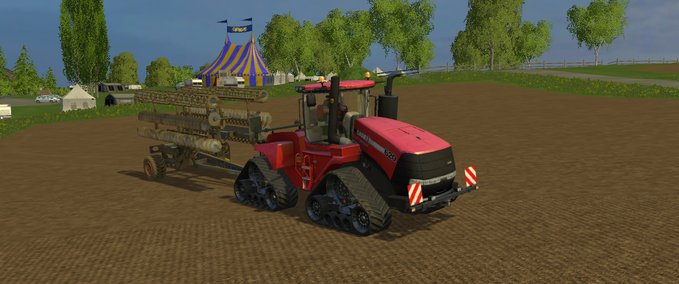 Case IH Quadtrac 620
Here I present you the Case IH Quadtrac 620 out of the game for disposal.
Changes are only the GPS antenna on the car roof.
A few Specifications for Quadtrac, since the game is not much to find about:
Case QuadTrac 620
Model year 2014
The new top model 620, with a power of 628 hp
and a maximum power of 692 hp. Cursor 13 engine from FPT, F IAT P ower- T rain.
Displacement of 12.9 liters.
Emission standard Euro 3B.
Tank capacity of 1,900 liters and 320 liters of AdBlue.
Fuel consumption at full power will be approximately 125 liters of diesel per hour.
The transmission of Quadtrac is a Powershift transmission with 16 forward and 2 reverse gears.
Authors:
Giants, KHD-Agrostar