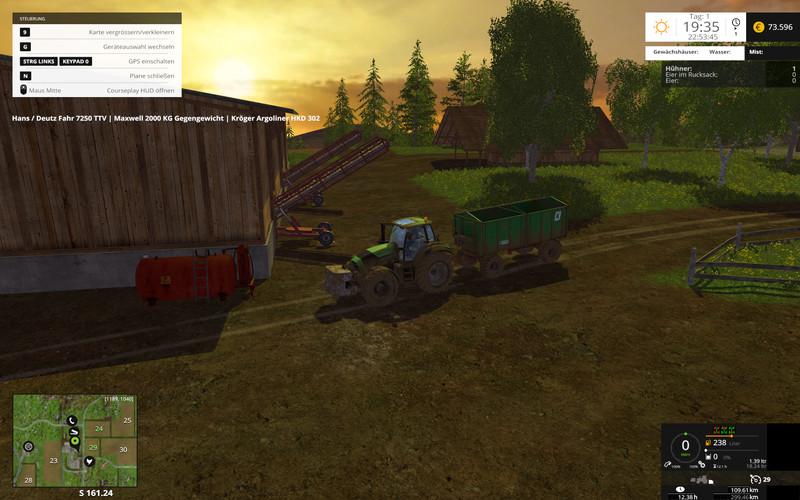 For all the play button on the Standard Map Bjorn Holm I have CP retracted courses.
There are Drescher, potato and sugar beet abgetankt, and emptied at Hofsilo, potato, sugar beet and chips stock is approached on the course with.
I have the courses counterweight retracted with the Deutz-Fahr 7250 TTV, Kroger Agroliner HKD302 and Maxwell 2000 KG. The only you have to do is set up a gas station at Placeable potato stock. See screenshot.
Link to tanks and weight at the end of the description.
I tried to avoid Gefällsstrecken and gradients.
It may be that some tractor take the long way to get to your destination safely, and they drive past the gas station.
I do not want all the work for you, and ye shall also still even do anything.
Who needs it can invite him who does not need him to let it go.
Have fun
PS: Unzip the file and copy the file courseplay.xml in the savegame folder.
Maxwell 2000 KG counterweight
http://www.landwirtschafts-simulator.de/mod.php?lang=de&mod_id=4035&title=fs2015
Placeable diesel tank
http://www.landwirtschafts-simulator.de/mod.php?lang=de&mod_id=7775&title=fs2015
Authors:
INTRUDERVS1400