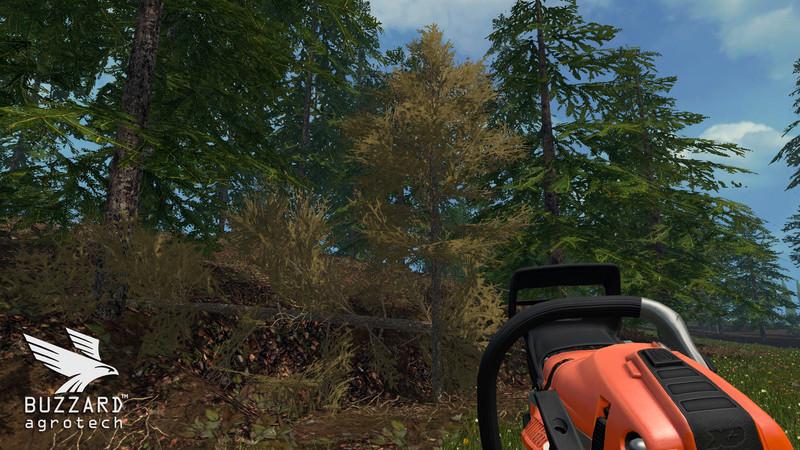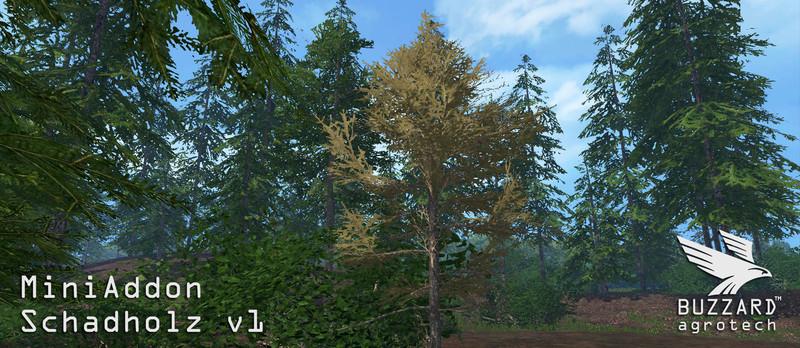 Hy FS-Friends,
before i make a little brake, i have a nother mod for you: Dead Trees are a part of forests everywhere, and now also in FS 15:
.::Features
– new dead Trees: 10, 20, 25 und 30 Meters
– placeable
.::Functions
– because bugs spread from this trees to healthy ones, they cost you 0,5€ per meter and day!
– cut them down to prevent bugs from spreading!
– Important: you have to sell them in the shop too, because the game does not clear out cut down trees!!
.::Recomendation
I hope there will be some Maps with pre-placed dead trees, so users get a new task at the beginning of a game!
A lot more stuff by me:
https://www.facebook.com/pages/BuzzarD-agrotech/666938626759764
lots of fun,
buzzard
Authors:
BUZZARD agrotech