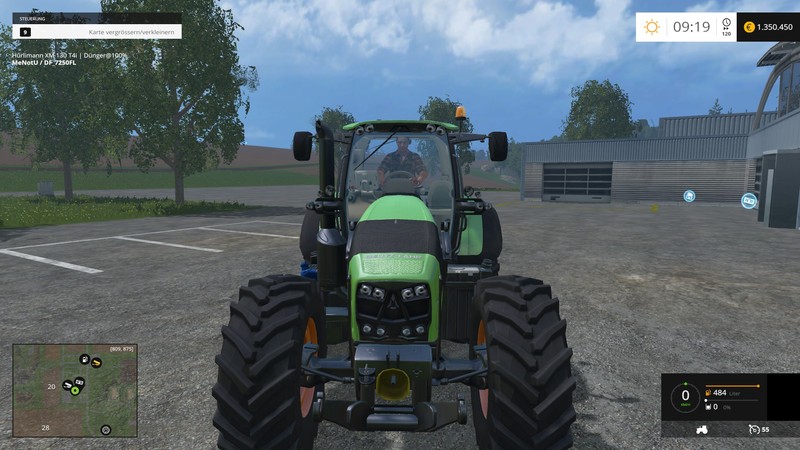 Weight: 14t
Topspeed: It's a bit slower as the original max. (55kph)/(34mph)
Engnine: About 290HP at 2800RMP
Can use original FS15 front loader.
A bit stronger engine brake.
Removed front fender.
Custom color for Tires because multiplayer.
Price: 264200
A Day: 234
Log: Singleplayer clean.
Server: Same warnings as some original vehicle's, like: Wheel Loader or T6 and so on. To fix it contact pls. contact the Publisher.
Authors:
Urheber: Ist der Publischer der Software und kein Moder.
Original aus FS15 7250 Umbau zwecks Forst / Frontlader etc.
Moder: MeNotU (der Name sollte unmissverständlich sein, oder?)