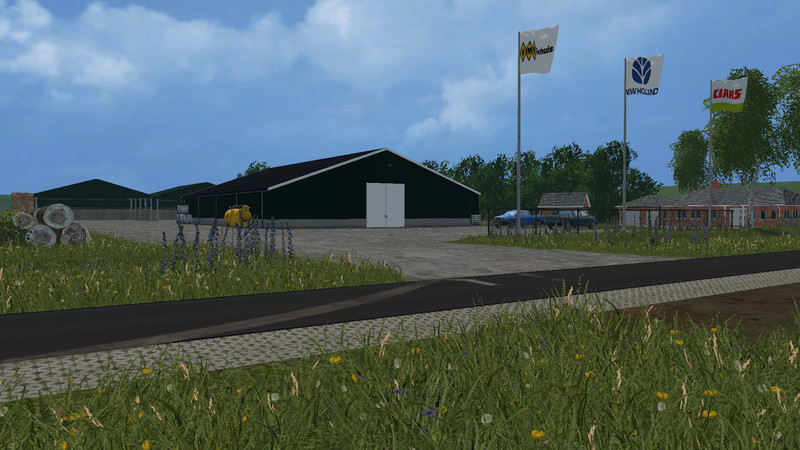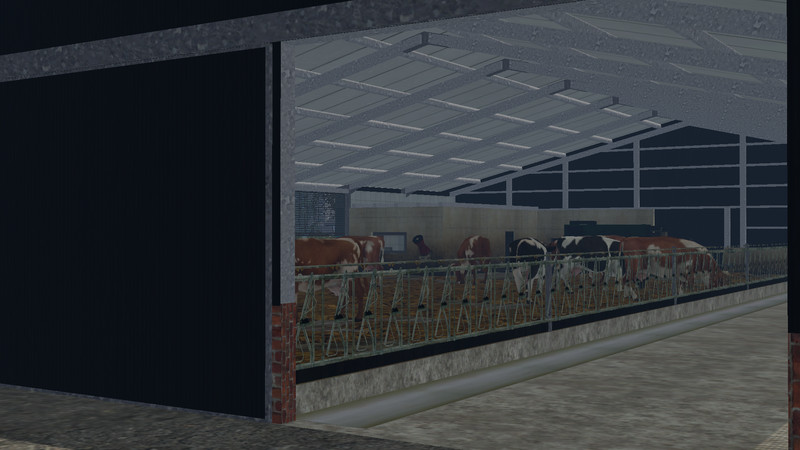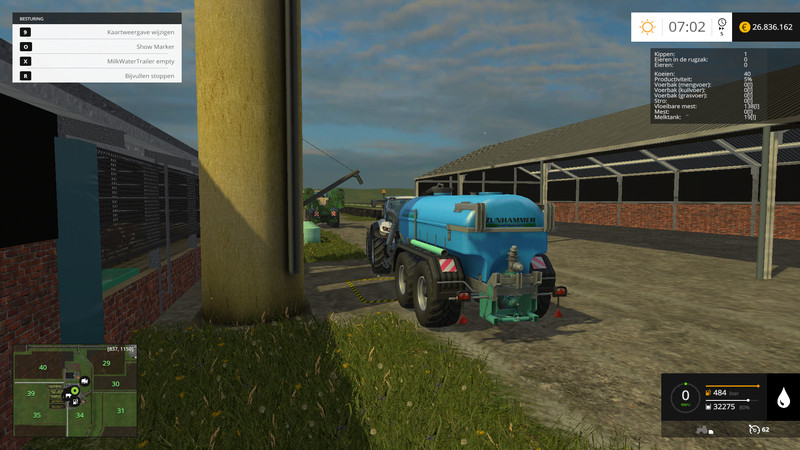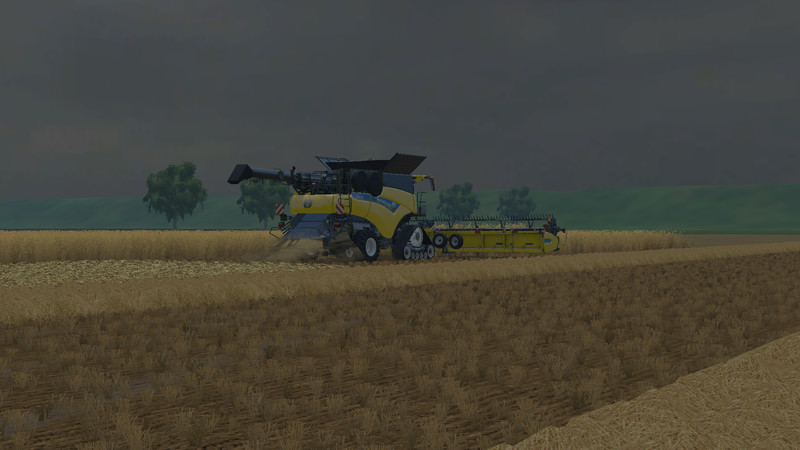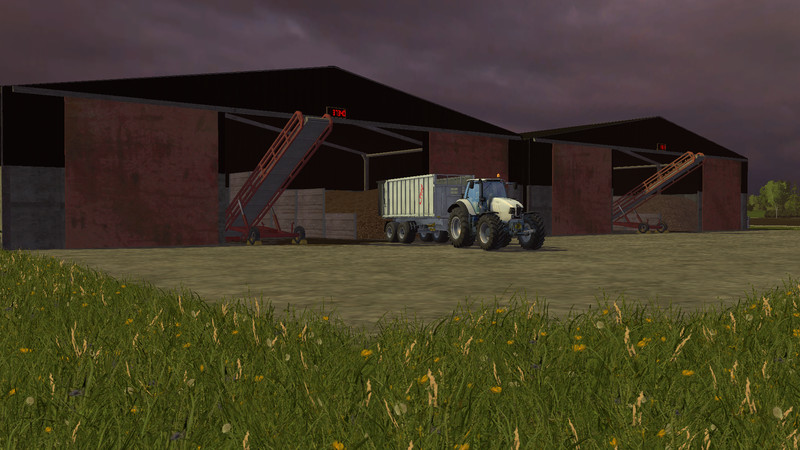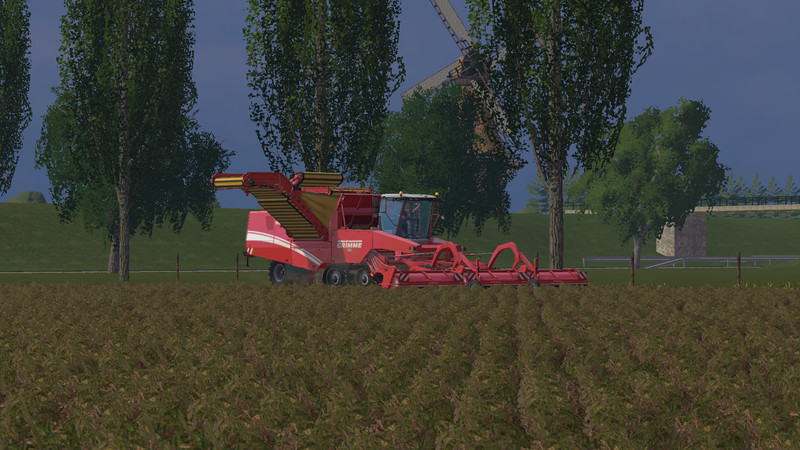 Hello all,
Here i present to everyone the Friesland map.
The map is build with photos i found on google and i used google earth.
The map is very good to play multiplayer, also a nice map for single player.
I hope you all will enjoy the map.
What can you find in the map;
– 3 Farms.
– Storage for your crops.
– Pigs.
– Calves.
– Biogass.
– Country Trade for sell your crops, Milk, Pigs, Calves. And you can buy Lime, Seeds and Fertilizer.
– Vehicle Shop.
– Jumbo store to sell, potatos, sugarbeets, Wool and Eggs
– 4 little areas for Forestry.
– Sawmill to sell your trees.
– 2 banks.
– Contractor.
Login is 100% clean.
MP Ready
Required mods;
AnimationMapTrigger;
GuelleMistKalkModPack_LS15;
ChoppedStraw V 15.0.03;
Zunhammer water and milk tank.
JoskinBetimaxRDS 7500 v3.1;
Universal Transport wells:
MapDoorTrigger:
CompostMaster ModPack – composting plant
I want to say Thanks to all modders, i used objects from and i use from buildings.
I hope i did not forget anybody otherwise i still want to say Thanks: because i'd appriate the work.
Authors:
Map by: Mike / Richard
Giants
Road Kit 3 by Fatian
Fermenter FürBiogasanlage V 1.0 By NKB-Modding: Konvert: xXMalleXx
Niggels für die Manurepit
Landhandel: Eifok
WaterMod v3.1.5; Marhu
webalizer: ChopperStraw
GMK Mod lappyBauer
GuelleMistKalkModPack_LS15; Mannie313, Marhu, grazy
CompostMaster: Idee und Modelle: Andy1978
Fermenting Silo Script: Marhu
Alternative MastGebäude: dtmaster, Marhu
Digitale Anzeige: Urmodder:Blacky_BPG
LS15: Nils23
Numbershader: Giants/weisser
Anpassung: Giants/weisser
Holz Textur (Vorschlag): lappyBauer/dtmaster