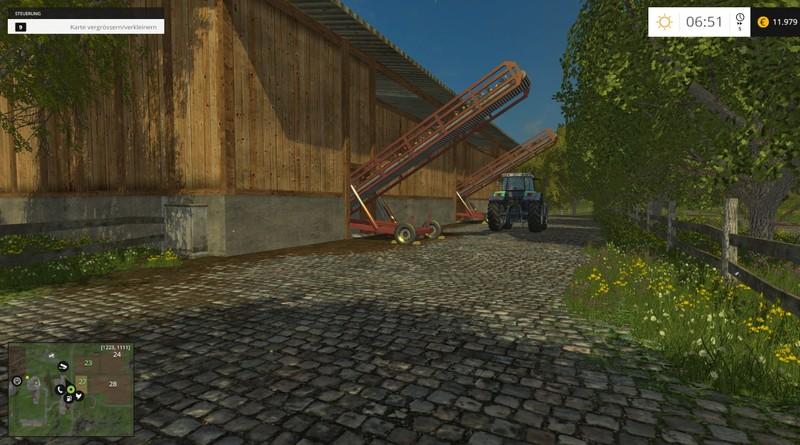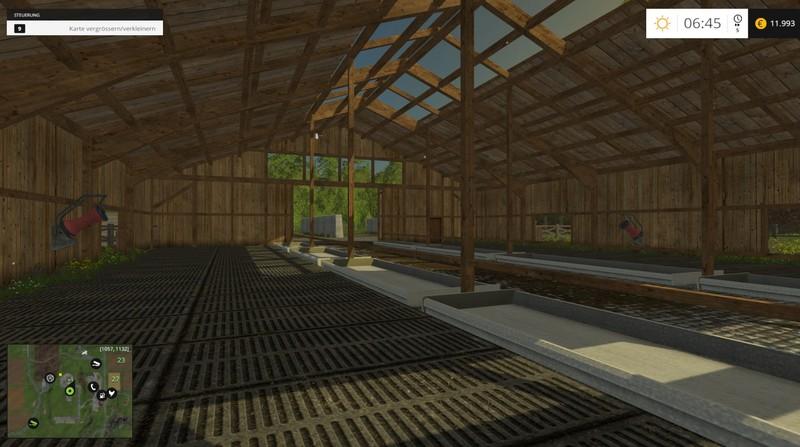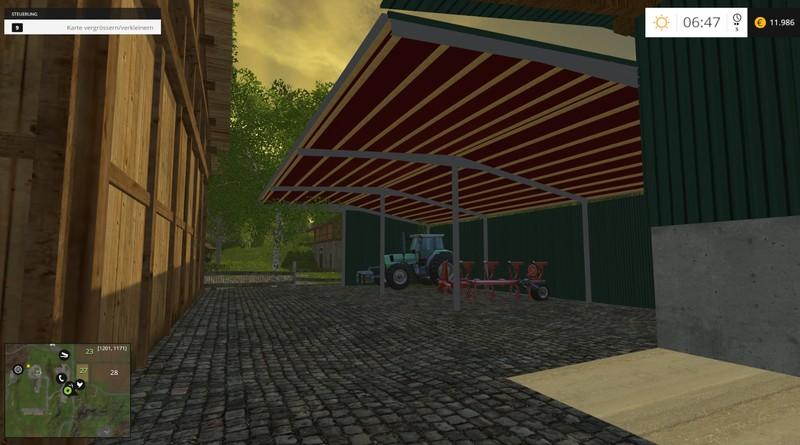 Hello, today I publish the map "Iggesund" in version 1.4.
This is the standard map, "Bjorn Holm" in a modified version and umbeannter.
I have taken a lot of effort and time invested demensprechend much in the last 5-6 days.
What came in, can look and look good;)
Now to the map, which was taken ?:
There the whole farm was changed, not too big not too small, so that can be done well with each Maschiene across the yard.
At the yard, new building.
there are plenty of storage facilities for vehicles.
Seed and fertilizer are in the barn at the Great Maschienenhalle.
Dieselkrafstofftank was set at the court.
Feed stock is now approached from behind, here an extra path was set up (be careful when charging, you have to pull over especially).
Fully paved courtyard.
Fences set.
Bushes set.
Dirt set.
more trees were planted on the farm
and much more.
Kuhweide:
Kuhwiede was attached to the court, this has worked with lots of love;)
The cow pasture is slightly lower than the yard! So drive down the road wisely! ambesten down without cruise control.
There are now driving silos.
The cow pasture is greater and applied in a different form.
Lanterns set (unfortunately only for decoration).
Gesammter Berreich paved.
Also at the restart, a lot more trees were planted.
There are still more changes that will surely see her:-)
Closed Beta test:
The map has been tested in private, my tester had different pcsysteme, wesshalb the performance could be accurately tested.
There is no performance loss zubeklagen!
Test was performed on a server from Gportal,
10 slots.
Maximum utilization for test date, 5 were male.
Known issues:
1.) The server will throw you this to the ears:
Error (2) Unknown file type 'map / map.i3d_temp0'
Unknown file type 'map / textures / Thumbs.db'
These, however, are safe, in my opinion, I get this unfortunately not fixed.
2.) Login:
The log is clean so far! except! a "warning", because the PDA image zugroß Währe … this too I was awarded not in control ….
But has no other effect.
To be noted:
1) PDA icon of the cows, I could not umetzen, trozt a great tutorial ….. n. what has raked since.
2.) For reasons of time and Patience, I have seen on the PDA map ONLY! the most important building located!
3.) ride on the farm cow pasture direction, the slope slow down, if you have loaded trailer going ambesten without cruise control!
4.) In the barn, the cows there is a small bug where the cows on the right posterior side occurred in the Trogg)
….. If rare …;)
Legal:
It is prohibited to upload the map to other hosters, web sites and forums, the map remains exclusively on Modhoster, only the link is allowed, Support, Help, etc. There is only via Modhoster in the comments or via PM!
The continue building the map in this version, is permitted only for private use.
Credits:
There are built by modders following items:
1.) Icebear Lars
2.) wannabe farmer
3.) LSPitstop
4.) Písty
5.) Eribus
6.) Gigants
The latter:
I hope they will like it, I hope to Konstruktivesfeedback and honest reviews, and opinions.
Best regards ElbeTV 🙂
PS:Modhosterteam, there should be any problem, so please write me a message;)
Authors:
Die Modder, dessen Modele ich benutze, sind in der Beschreibun dick/fett aufgeführt 😉