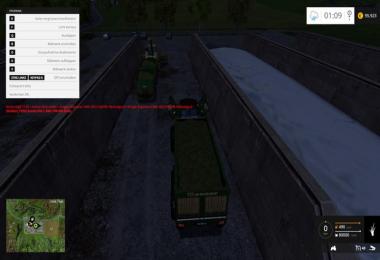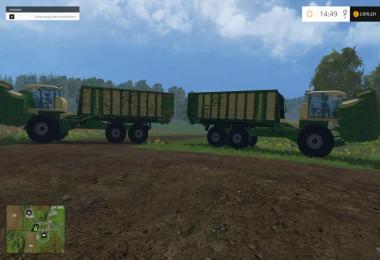 Here I have the crown BIG L500 Prototype you know is for you from LS13.
I take this opportunity to thank usxi7sd for release.
Since I introduced him even as a WIP please I occasionally look over there, because I will note any changes there
Why is he coming already in alpha status to the DL?
Well I had thought to myself, how can you find more bugs than in a public test.
Therefore I beg you to take him thoroughly under the magnifying glass in both single player and MP.
If you find any, please post in the WIP section.
The other reason why so early, it is in LS15 still nothing like it, let CP so I thought why gather for hours to mow and leave, if you do so can make all in one and the even faster, well go up again;-).
More pictures can be found here in the WIP section.
Here are some key numbers:
Washable
New Tip animation known as the Wagon from LS15.
New Exhaust system also from LS15
New Beacon Lights "is currently only one kp's see why"
Planned Futures V2:
Display in cabin with km / h etc
Mirrors
Revised Dirt textures
New lights incl selfilum Light
New indicator currently not installed.
Beacon light fix
followed by other cronies
Fruit Type: grass_windrow
Capacity: 80000
Price: 18500
DailyUpkeep: 50
Polys: ca 57326 "in the v2 it will be reduced further goal is to get below 50,000."
You have ideas and suggestions, always liked seen.
EDIT: There will not be another version thereof more, a completely new model is created statdessen. Ideas for dürft very happy to write to her in WIP.
! Caution! This mod may not be offered on other websites to download using the original links. No more uploading or replacement link! In particular, for various underground Pages! Caution! This mod May Not be Offered on other sites for download using the original left No more uploading or replacement link! In particularmente, for various underground Pages now!
Authors:
Ur-Mod: usxi7sd
Sources: Giants-Software
LS15: Jaison
Dirt-Texturen: Jaison