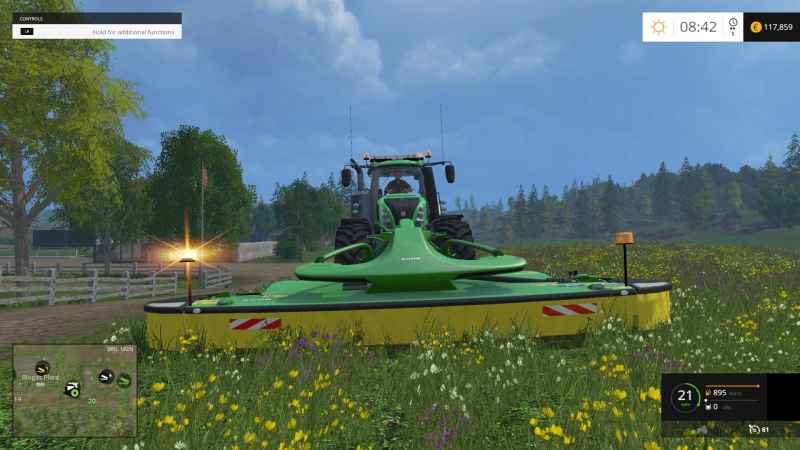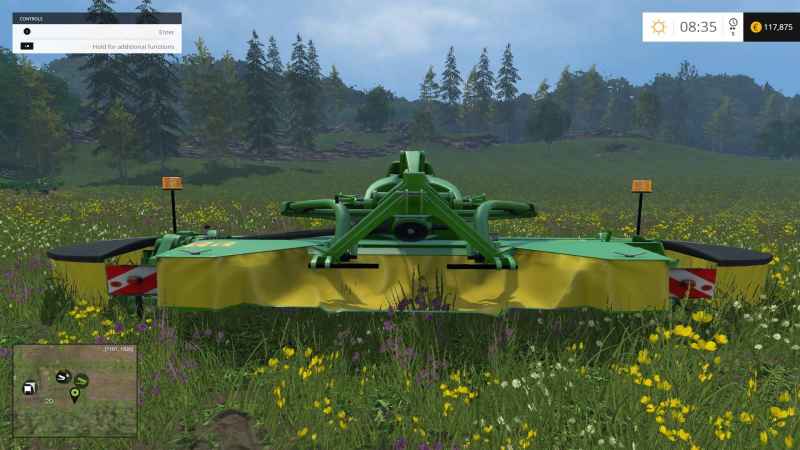 Introducing the Wide Kuhn FC3525f V1.1 Final. Working Speed approx 20kmh, Custom Front arm bars, Custom beacons, 4 colours in the pack, Multiplayer YES, Washable YES, 25000 to buy, 25 daily cost's. Due to the width this has soft edges approx 2ft either side collison free and none rigid to help with narrow lanes, traffic and rigid fences and scenery.
Note: Unpack the main Zip file and you will have the zip for each colour FC3525f.
Authors:
Original by Giant's, mod by Stevie.