OK. texture is corrected. Importance fixed so full load in the bucket, more HP and torque. Runs stable and better grip. MP mode is clear. The tools are ready.
MP tested and working, would like to give thanks to the whingers who always knows best.
However, never leaving out a few mods. wonder why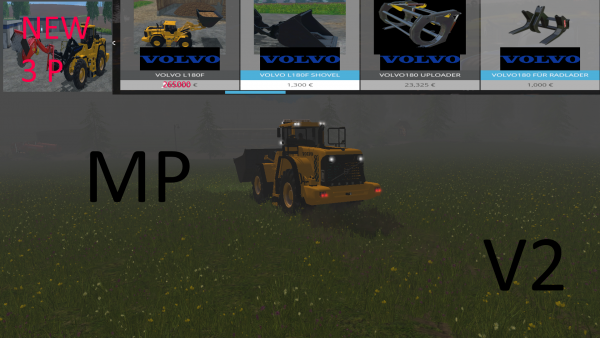 Video beta test!
Video https://www.youtube.com/playlist?list=PLmcIou9W13iCMROPsOgPzNj34JzjxUVOt  Lantmannen Playlist
Download http://hassebilder.se/FS15/Lantmannen_Volvo_180FV2.zip No advertised or viruses.
Facebook https://www.facebook.com/LantmannenFS