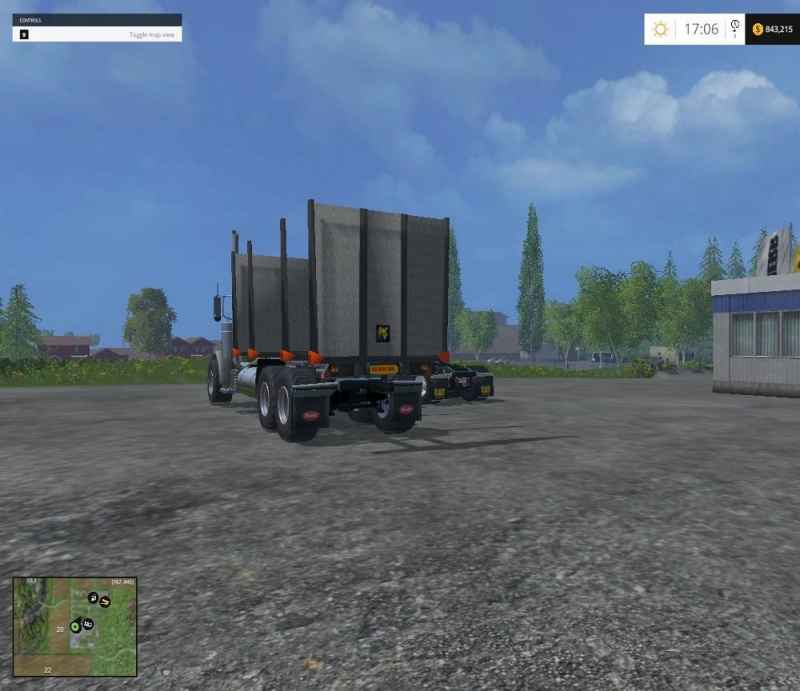 This is a log bed made by me to fit the Pete day cabs found on some sites. It is made to handle 5m logs from the ponssee scorpion.
It does not have a locking script but the standards and head and tail board will keep a load of logs on. The Pete I put it on
I was able to remove the fifth wheel. This bed may fit other trucks as well. I have not tried it on any others My self.
Authors:
Model JohnDeere1952
texture CGTexture
Back part with lights Giants