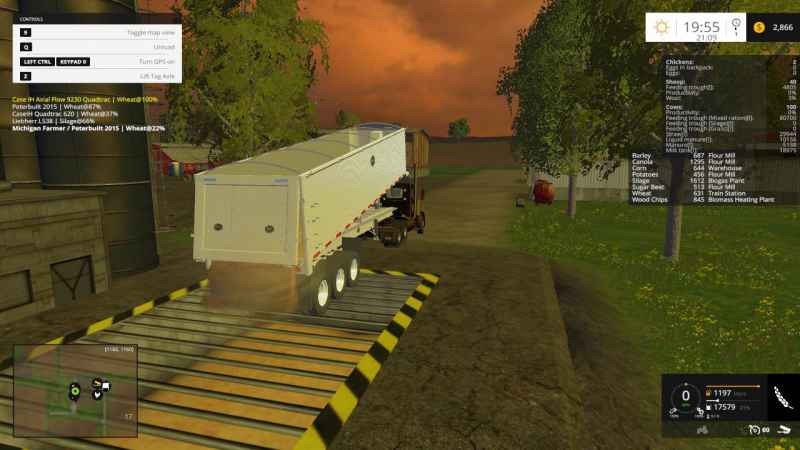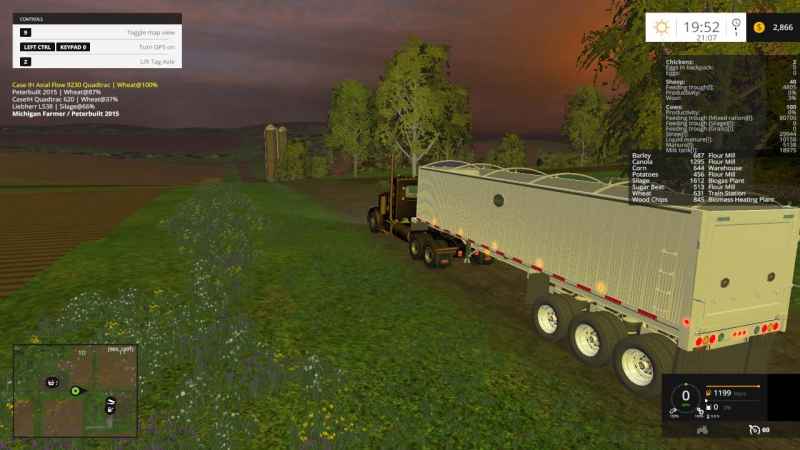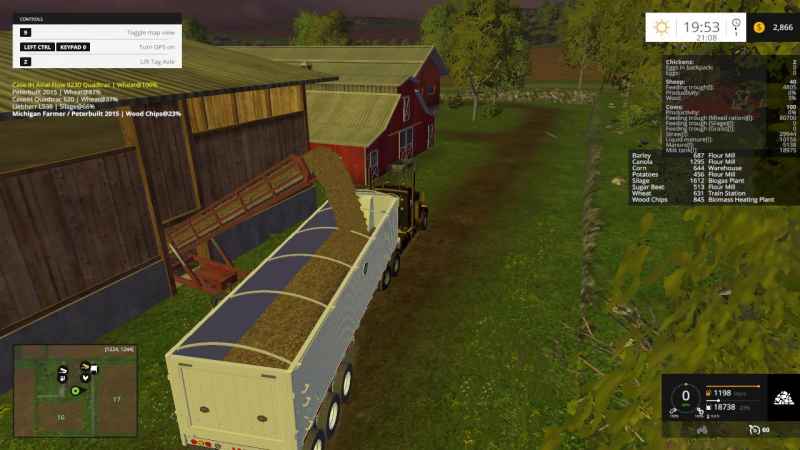 American trailer MAC Original LS13 of pickaxe9 and actulizado by Anpaes to Farm Simulator 2015. Can be transported in Wheat, Barley, Rape, Maize, Chaff, Potato, Sugarbeet, Woodchips, Silage a capacity of 80.000 liters. All textures present for fill planes and unloading. Leaves tire tracks. Lift axle operated by key "Z".
Authors:
Model from sketch-up warehouse by PETERBILT1993, bora, ivan, bayonet.
Converting to I3D by pickaxe9.
Scripting by pickaxe9.
beleuchtungV31.lua by Sven777b.
PlayStandAnim.lua by Xentro.
Converted to LS 2015: