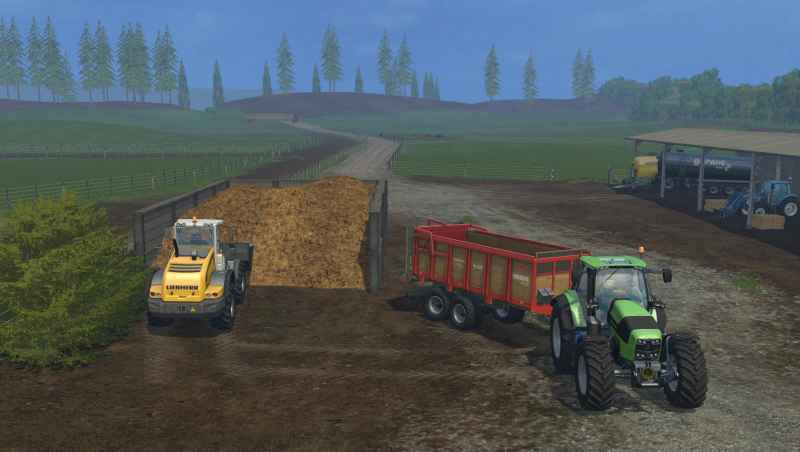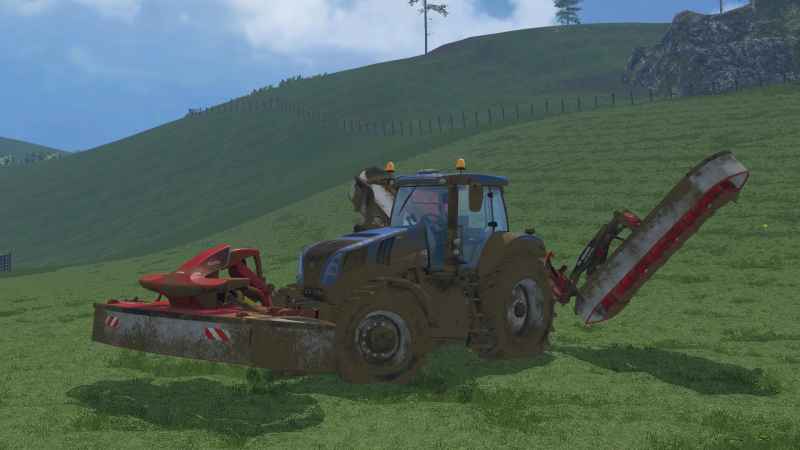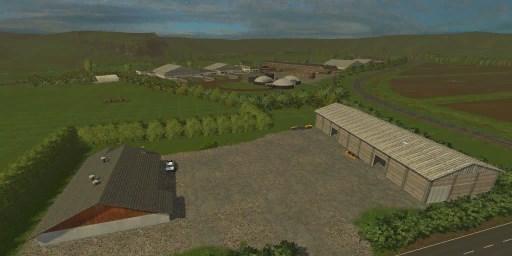 Here we have my map from FS 13 converted over to fs 15.
I've added in several new things and replaced all the paintables
Heres the info from the 2013 version tweaked slightly
Mahoe Community is a made up map (No Particular reference to any place in new zealand) More or less is New Zealand As A Whole
I have created this map over a 5 week period with the odd ideas from friends
NOTE:
-This map is made to new zealand terrain and is quite hilly.. We have tested it with all vehicles and if you know how to drive on steep terrain you'll be fine to work up all the land, You may only be able to get 2 KPH but hey that's what we do here in real life too. It's realistic to NZ and if anyone wants to know more please don't hesitate to PM me for real life pictures to show you that it is realistic..
-There is no buyable fields, you own all fields when entering the game.
About The Map:
The Town of Mahoe will provide for all your machinery sell/ buy points, Bale sell points, Wool sell points, Grain, Spuds and sugar beet seel points, Egg sell points, Forestry Area, Fuel Points, BioGas Plant
Dairy Farm: The dairy farm can be found just out side of mahoe. There you will find a dairy setup similar to what we have in NZ (Apart from the milking robot inside the cowshed as we couldnot get out rotary cowshed done intime).The Yards are to be mucked out and straw to be shredded back onto them, Feedout Silage,Maize ect either on the pad or in their paddocks
Sheep Farm: The Sheep Farm can be found over the river and up the hill, Feed your sheep along the fence line and bring them in for shearing often..Wool will appear just outside the shearing shed
Contracting Yard 1: A contracting yard for all your Grass and Maize needs can be found over near the roundabout
Arable Yard (Contracting Yard 2: An Arable contracting yard can be found over near the town of mahoe, Across the river. Here also you can store your grains ect in the large sheds
Near the town there is an area for lumber
Growth Times Have been altered to a slightly more realistic growth time (About 7 ingame days for 1 stage)
This Map is intended that you play fully realistic and fertilize grass ect
You can find out the rest when you are playing.
You are not allowed to edit the map and reupload it
For questions contact me
KEEP ORIGINAL LINK
DO NOT UPLOAD TO OTHER WEBSITES WITHOUT PERMISSION
Original beibehalten Link
Nicht auf andere Websites hochladen ohne Genehmigung
Zachowaj oryginalny link!
Nie wysylaj do innych stron bez zgody!
Authors:
Map work –
Me -nzlsmith (FB/nzlsmithgaming)
Base Map –
Farmer Yip
Map Objects –
Decker_MMIV
VertexDezign
SandGroper
Chris 7710
NI Modding
Sean6920s
Jdeereboy14
GIANTS
Ifan
Javier007
NzFs-RW
Others-
NzFs-Hell FS13 Version
NzFs-Dlyan FS 15 Conversion
If there are objects on the map that are not credited please PM me ASAP so i can add you in!
Cheers -nzlsmith
Orginal Link: http://fs-uk.com/mods/view/35526
sharemods: Mahoe_Community_V2.zip – 246.4 MB