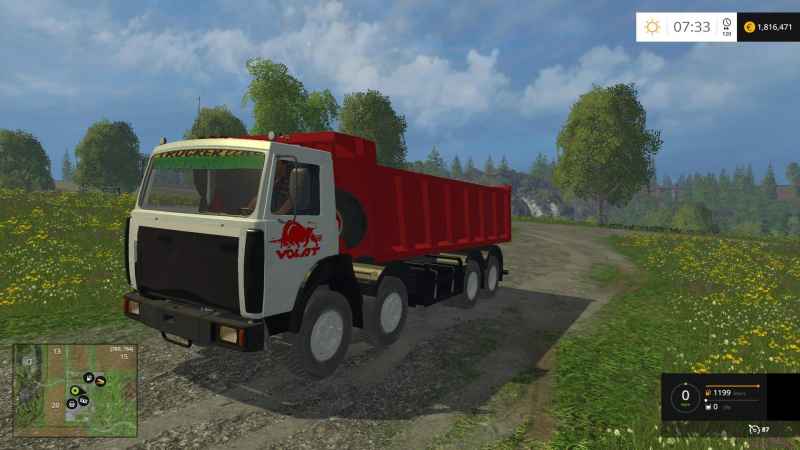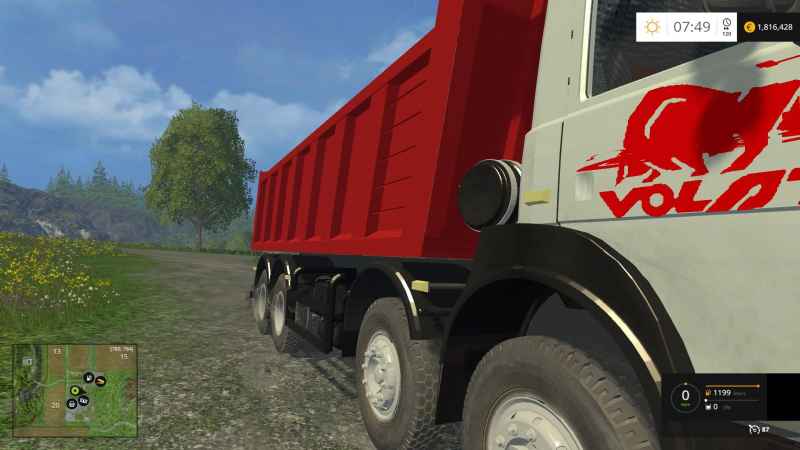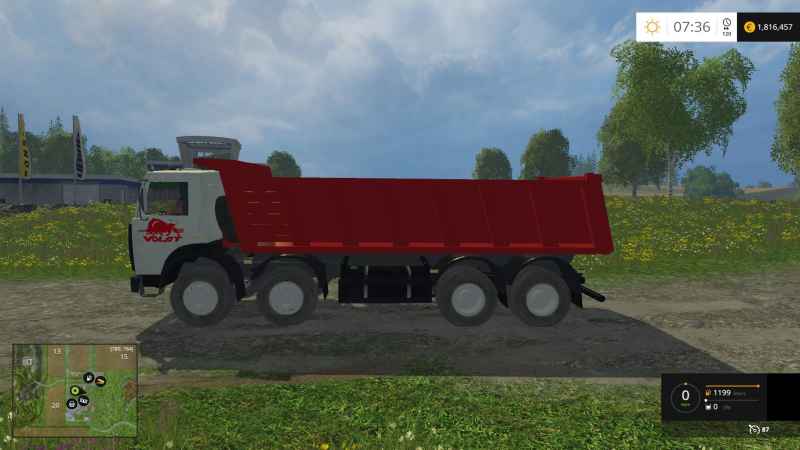 Truck for Farming Simulator 2015. Maud MZKT MAZ-65152 while moving exhibits dust and leaves traces. He leans back cabin, opening doors and hood. More in his tow hitch, lighting fixtures and animated dashboard. On the body carries the standard of culture in a volume of 35 000 liters..
Authors:
3D Models: OLS, JAWA, irakls.
In Game: JAWA, irakls.
Edit 2013 by: JAWA, irakls.
Envelope in fs 15: irakls.
Mod made: irakls.