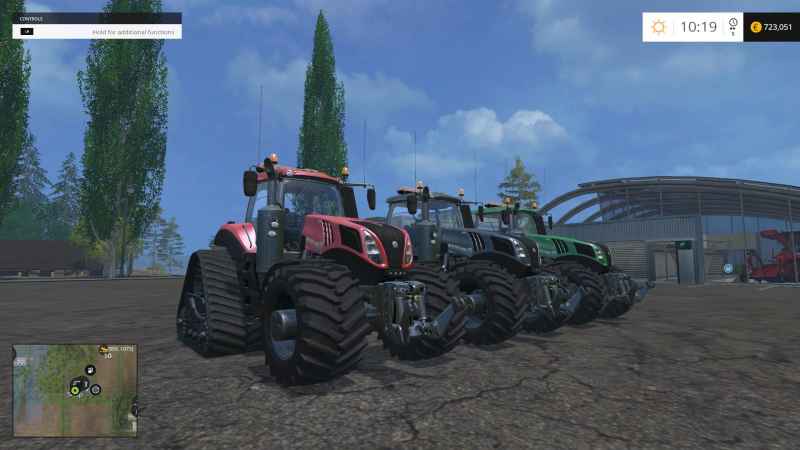 V1.4 New Holland T8435 EvoXtrac 620 colour pack 1. Darkened interior, remade from new models. Washable Yes, Multiplayer Yes, Dyeable wheels Yes. 1000 to buy and 10 daily cost's. Nightshade, Red & Dark Green.
Unzip the Archive and you will have 3 zip's, 1 for each colour to place into your mods folder.
Authors:
Original by Giant's, Lightbar Tut Smithy1203 and Mod by Stevie.