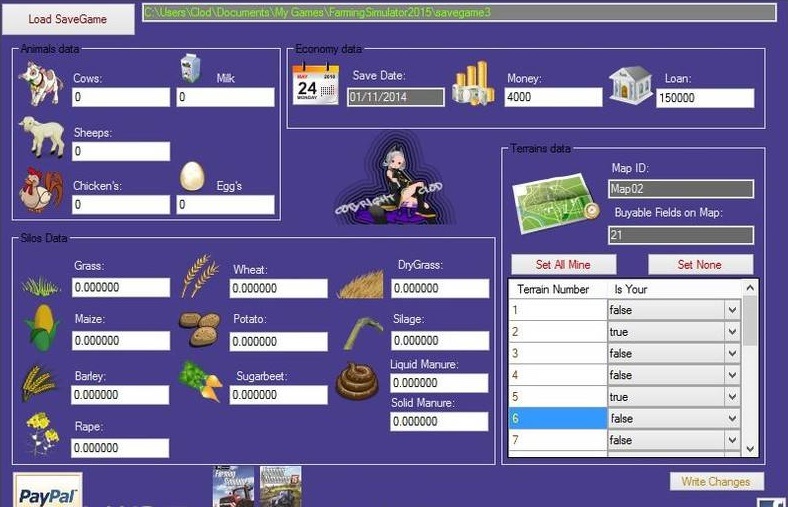 Descriptions:
Description:
Here is save game editor for FS 2015.
Mod version: v 2.0.
This program allow you to edit your savegame.
Bug Fixes
Changelog:
– Rewrite all base code
– Automatic detection animals
– Supports for standard and mod map
– Supports old Farming simulator 2015 savegame.
How to use:
– Just press "Load Save Game" button, then locate your save game folder;
– Set all new value by click and write
– Press "Write Changes" button to save modification
– Run your game.
Authors:
Und3rSRL
Sharemods: Download mod