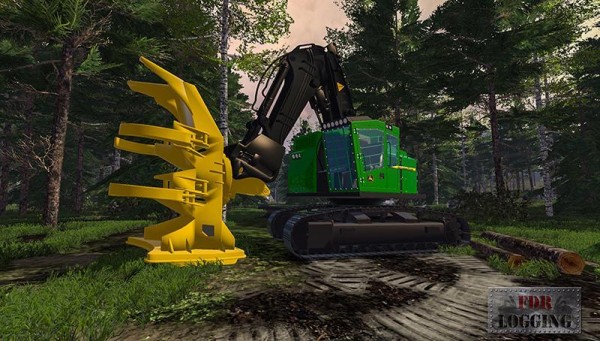 Description:
– Particles no longer spray out when the head is turned on im multiplayer
– Fixed issue where game would crash on quiting
– Buncher no longer slows down movement when blade is spinning
– You only have to hit "b" now to turn the blade on and off not "G" to switch implements
– Changed cut distance and speed so that you have less "pringling of logs" Its also much easier to delimb large trees without cutting it all up.
– Claws grab better for stronger grip and hold on trees
– Buncher collsions on head have been changed to stop small trees from getting stuck in the head and also to help hold larger trees from falling out.
– this is overall a very large stability update to the whole machine and blade for smooth cutting.
Credits:
FDR Logging
DOWNLOAD FELLER_BLADE_Stable.zip – 60.3 MB