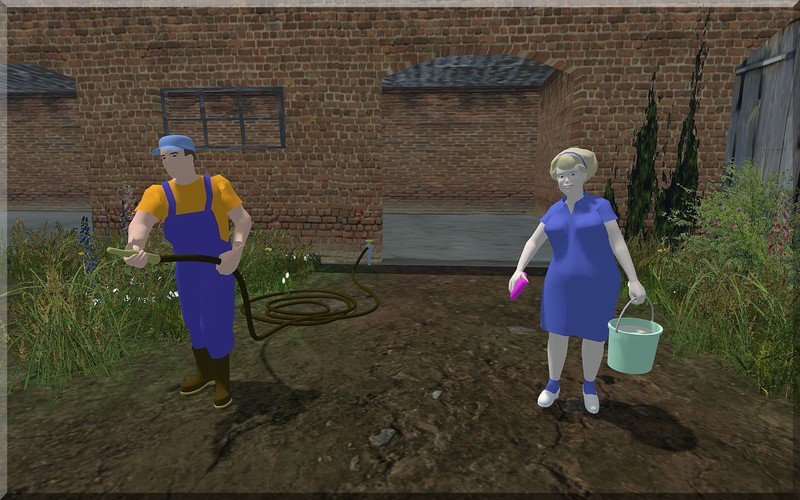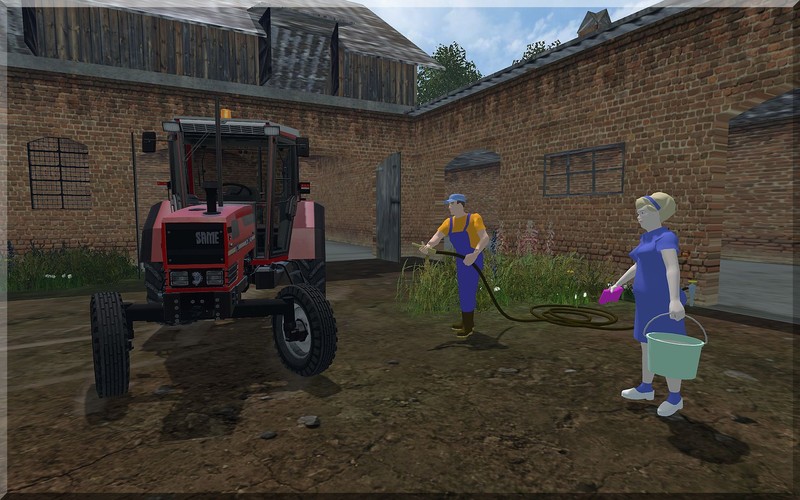 Hello,
Here I once "The cleaning Squadron" consisting of the farmer with water hose (or gardener), with his cleaning lady ebenfals swings the cloth and sponge;-)
Both objects are placeable versions (no installation required)
If both are pure decoration objects without any functions.
Textures are so-so, but I liked it ergal also quite good.
Your so they need not download it if it does not suit you.
Must be unpacked !!
For all other fun you have it!
Gruss Jekyll
Authors:
Rauschebart
Jekyll