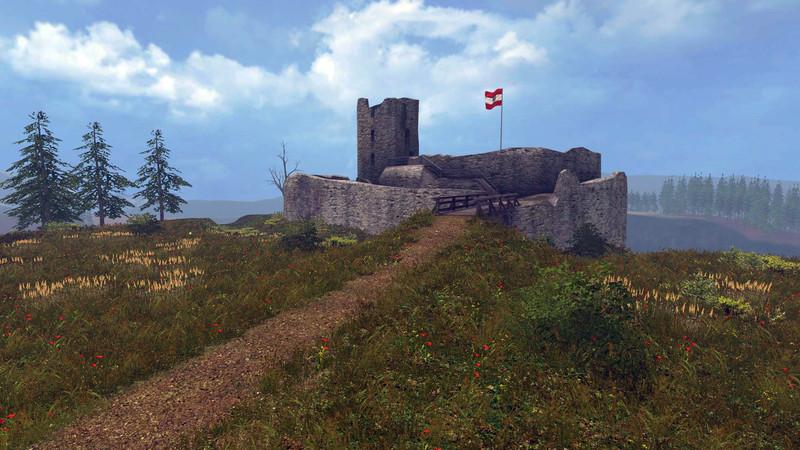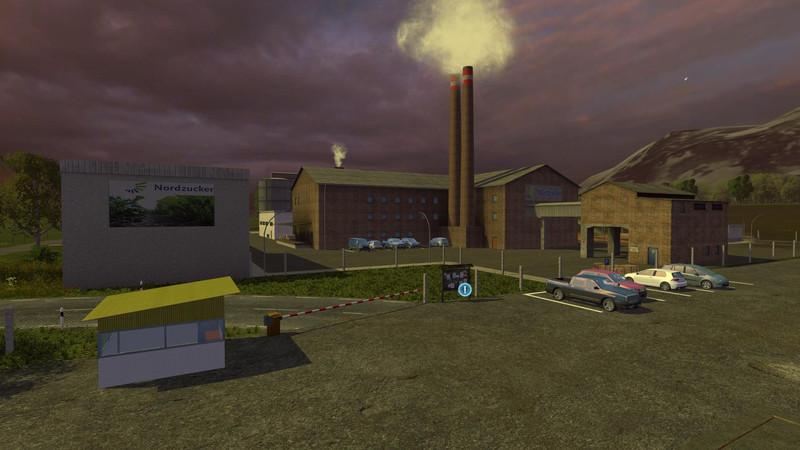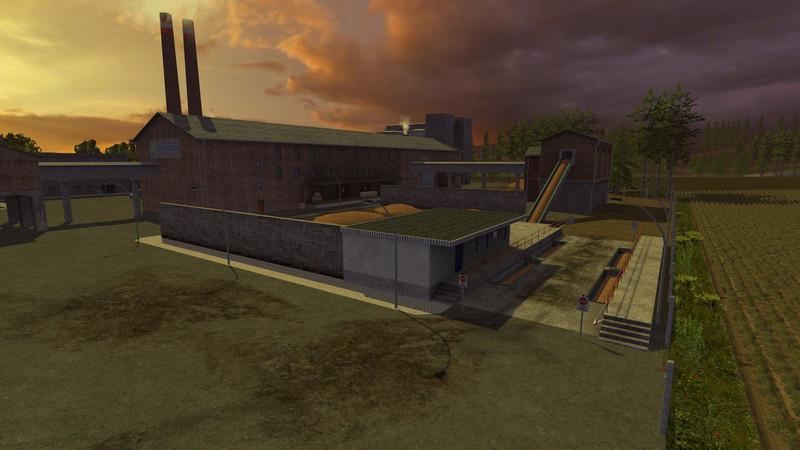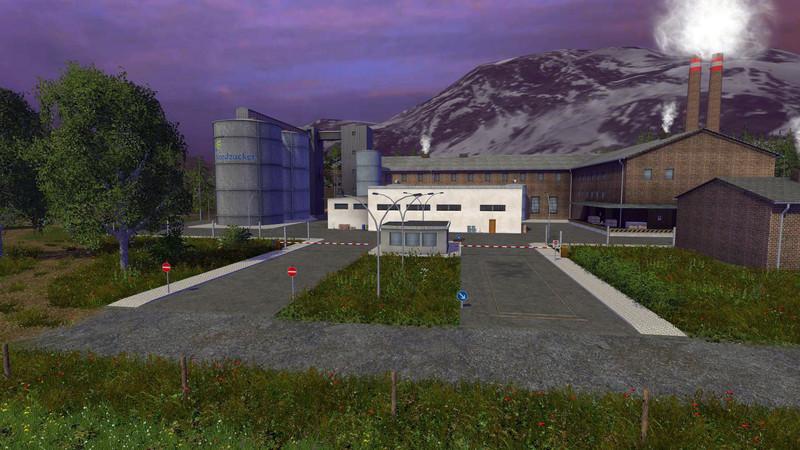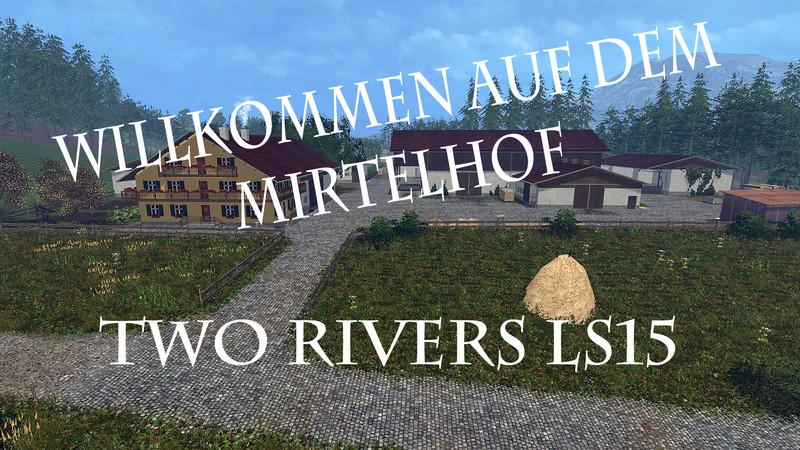 Standardmap nein Danke? Die laut Presseberichten "beste Map aus LS 13" (da könnt ihr mal sehen wie schlecht die Presse ihre Hausaufgaben macht) gefällt euch nicht? Dann ist die Two Rivers vielleicht ja das, worauf einige gewartet haben. Eigentlich wollte ich euch ja bis zum 24.12. warten lassen, aber der Weihnachtsmann kommt dieses Jahr etwas früher.
Die komplette Karte wurde auf LS 15 Stand gebracht, da mir der Reifenstaub und die Spuren auf den Hauptstrassen nicht gefallen hat habe ich der Map jetzt "echte" Strassen spendiert. Es wurden ca 5000 Bäume neu gesetzt und auch sonst einiges neu gestaltet. Wie schon bei der Zweiten Version für LS 13 gilt: vieles ist so wie ihr es kennt, vieles neu, einiges anders. Aber keine Angst, jeder der die Karte mochte wird sich sofort wieder "Zu Hause" fühlen.
Ort: Salzachtal um Salzburg (Österreich) Landschaft fiktiv, aber nahe am Orginal
Fruchtarten: Weizen, Gerste, Raps, Mais, Rüben, Kartoffeln
Luzerne als schnellwachsende Zwischenfrucht für den Gründüngermod von upsidedown
Tierarten: Kühe, Schafe, Hühner,Schweine
Felder: 29 Felder von 2,4 ha bis 13,27 ha
18 Wiesen unterschiedlicher Größe
Ein liebevoll gestaltetes Dorf, diverse Objekte die die Landschaft auflockern, realitätsnahe Feldrandbepflanzung, ein schöner Alpenhof, Zuckerfabrik, BGA, Züge, ein neues Sägewerk und vieles mehr.
Kollisionen von diversen Objekten für Courseplay Spieler und solche die es mit der Realität nicht so genau nehmen sind abgeschaltet. Bei den Bäumen ist es durch die Möglichkeit diese zu fällen nicht mehr möglich ohne Collision zu arbeiten, bei Helferbetrieb solltet ihr also gegebenenfalles auf ein Vorgewende achten.
Benötigte Mods:
AnimationMapTrigger http://vertexdezign.net/downloads/animationmaptrigger
Bei Bedarf:
Gülle/Mist/Kalkmod: liegt dem Modpack bei, Danke an Marhu für die Erlaubnis
ChoppedStraw: http://www.modhoster.de/mods/choppedstraw–2
Gründungermod: http://www.modhoster.de/mods/grundunger
Wer möchte, kann die Map ohne ChoppedStraw und/oder Gülle/Mist/Kalkmod ohne Einschränkungen spielen, es müssen dann nur die jeweiligen Skripte aus dem Modordner genommen werden.
Besonderheiten der Karte:
Wassermod
Mistlager
Futterlager
Mistverkauf am Gartenmarkt.
Luzerne als schnellwachsende Zwischenfrucht für den Gründüngermod.
Gülle-, Mist-, Kalkmod.
Alle Tore öffnen sich über AnimationMapTrigger mit der Taste O. Einige Tore bei den Verkaufsstellen und am Fahrzeughandel sind Zeitgesteuert, die Öffnungszeiten seht ihr an den Schildern.
Zu beachten: Die zeitgesteuerten Tore öffnen sich Scriptbedingt erst am zweiten Spieltag, vorher müsst ihr diese manuell öffnen.
Wassertrigger sind über sämtlichen Gewässern der Karte verlegt die logisch erreichbar sind.
Der Karte liegt ein Handbuch bei, in dem ihr genauere Informationen über Verkaufsstellen, Trigger etc. Nachlesen könnt. Ich bitte darum das ihr dieses auch nutzt bevor mein Postfach überflutet wird.
Alle von mir erstellte Gebäude, Layer, Dekoobjekte und anderes, die mit der Karte zum download gebracht werden sind Bestandteil der Karte und nicht zur Weiternutzung auf anderen Maps oder zum Ausbauen und neu hochladen gedacht. Freigaben in dieser Richtung behalte ich mir vor.
Die Map darf in anderen Foren nur mit Original Link zum Download gestellt werden.
In other forums this map may only be published by using the original link.
Es ist untersagt diesen Mod neu hochzuladen, auch nicht in veränderter Form! Bitte nutzt den originalen download-Link!
-It is forbidden to upload this mod again, even in an altered form!
Please use the original download link!
– Draudžiama /kelti š/ mod vl, net pakitusiu pavidalu!
Prašome naudoti originalus parsisiuntimo nuorod!
– Zabrania si wgra ten mod jeszcze, nawet w zmienionej formie!
Prosz u|ywa oryginalnego link do pobrania!
– Je zakázáno vkládat tento mod znovu, a to i ve zmnné form! Prosím použijte povodní odkaz ke stažení!
Mein Dank geht an die fleissigen Helfer beim Testen und Konvertieren der Karte:
Festus und die Jungs von Modhoster, die da wären: SchorschiBW, Coach, Fin050808, Ralli, Meyer123
Den fleissigen Feedbackgebern, Dränglern und PN Schreibern an dieser Stelle Danke. Ohne euch hätte ich die Map nie wieder bearbeitet. Weiter Danke sage ich an alle deren Arbeiten ich ,für die Map nutzen durfte. Credits siehe beigelegte Liste.
Der uploaded Link bedeutet für mich ein Dankeschön an den Modder für seine Arbeit und geopferte Freizeit. Wer sich nicht bedanken möchte läd einfach die Karte nicht . Wer nicht auf den Download warten kann/will weil er keinen Premiumacount bei uploaded hat, läd einfach die Karte nicht. Wer die Two Rivers noch nie mochte, richtig: läd einfach die Karte nicht. Schlechte Bewertungen aus reiner Böswilligkeit tangieren mich peripher.
FAQ Liste
(wird bei Bedarf erweitert)
1. Die Karte hat im Spiel eine sehr lange Ladezeit.
Das liegt am Spiel selber und nicht an der Karte, Abhilfe im Singelplayer bringt es wenn ihr die Karte entpackt in den Modordner tut.
2. Wo kann ich XYZ laden/abladen/kaufen/verkaufen
Der Karte liegt ein Handbuch bei in dem ihr diese Informationen findet
3. Die Helferausrichtung funktioniert nicht
Die Karte verfügt über mehr Feldwinkel als es auf der Standardmap der Fall ist. Da der Helfer sich an der Winkeleinstellung ausrichtet hat er jetzt natürlich mehr Möglichkeiten. Bei der genauen Ausrichtung hilft der Kompasmod von Dekker:
http://fs-uk.com/mods/view/35291
Viel Spaß mit der Karte.
Authors:
Map: El Cid
Scripteinbau: Festus007
Tester: El Cid / Festus007 / SchorschiBW / Coach /
Fin050808 / Ralli/Meyer123
Scripte:
Gülle/Kalk/Mistmod: TMT/Marhu
ChoppedStraw: webalizer
Schweinemast: Marhu
Wassermod: Marhu
Objekte:
Giants: diverse Gebäude und Dekoobjekte
Buschi: Rasengittersteine, Flußerle,
Layer Kopfsteinpflaster, diverse Werkzeuge,
Forstschilder, Holzset, Pqletten
Fatian: Bogenbrücke
Andi Scania: Ferkeltaxe
IHC27: Hallen für das LU, Fleischerei, Waschhaus
Börndi: Stromhaus, Hochstand, Bushaltestelle,
Parkbänke
mailman: Feldscheunen, Verladerampen
Funker: Leitplanken
Chefkoch_LS: Blitzer
Eribus: diverse Texturen aus dem Forgotten
Plants Pack
Vanilleeis: einige Texturen aus dem Pack
"Realistic-textures-2.0"
KA88: Schranken
Wohlstandskind: Oberleitung Zug
Maxter: Schafe
Wellano920: Dünger, Benzinfässer, Saatgut
TakerMaco: Stromhaus
bgo1973/Treckerjack: Luzerne
MartinbigM: Bauwagen, Güllegrube der Schweinemast
Jauchenpaule: Radiotower, Werkstatteinrichtung
Steffen30muc: Kalk/Düngerlager, BGA Silos
kirezagar: Mauersteinpalette
VertexDezign: Maschinenhallen, Getreidelager
Fendtfan1: Ballenhalle, Misthaufen Hof,
Bushaltestelle
mf-modding: Kuhsilo
Manuel: Milchsilos
Kai2: Aldi (Umbau zum Hofer El Cid)
BernieSCS: Ideengeber für den Hof/Teile vom Hof
Wellano920: Ambiente Sound Pack V1
El Cid: Bahnhof, Gasthaus, diverse Häuser im Dorf, diverse
Foliagelayer, Schule, Ponnyhof, Forsthaus,
Milchsammelstelle, Schotterwerk, Sportplatz,
Baustelle Dorf, Überlandleitungen, Futterlager,
Misthaufen, diverse Verkehrsschilder, Fruchtschilder,
Zuckerfabrik, Kuhstall, Hofneubau, Brücken
Orginal Link: http://uploaded.net/file/im2tu04o
Sharemods: TwoRivers_LS15_Map_entpacken.zip – 381.5 MB