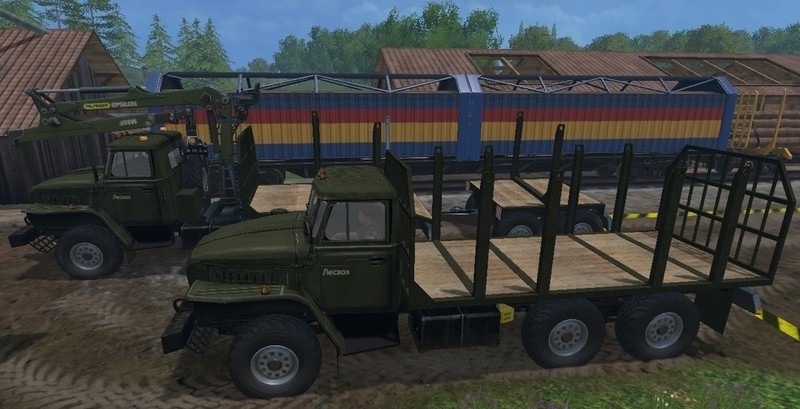 Ural truck Timber (forest machinery). In fashion, two cars Ural wood and trailers. Show the direction of travel, dust and leaves no residue, get dirty and clean. Both have the motor 240 liters. And wheel formula 6×6, weighs about 8,500 kg. and slightly reduced fuel consumption. Price to $ 32,660. More animated mudflaps, soft suspension and a transparent glass. On the only material transported logs 5m spelled animation unloading on Vector script is included on the "X".
Authors:
Giants, Silak_68, sanya1970, Diman163, SpeedySC1978.
The layout of residence: Kovsh.