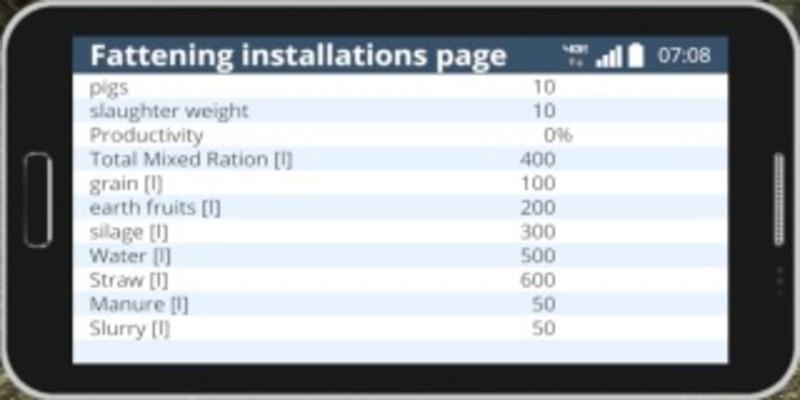 This is an add-on for VG PDA, which adds a new screen for the Fattening Installations, better known as the SchweineMast mod by Marhu.
You must have VG_PDA.zip in your mods folder, along with VG_PDA_SchweineMast.zip for this to work.
Note: Any assistance with proper translation for German would be appreciated. I could also use help with all languages within the mod itself.
Installation:
Just put the VG_PDA_SchweineMast.zip in your mods folder, ensure you also have VG_PDA.zip there as well.
Copyright:
Copyright (C) 2014-2015 Mike Richer aka "Vanguard" – All rights reserved.
You are granted the right to to use this software as a mod in Farming Simulator 15 for personal use only. You may not copy or distribute this software, in whole, or in part.
See COPYRIGHT.txt in zip for more details.