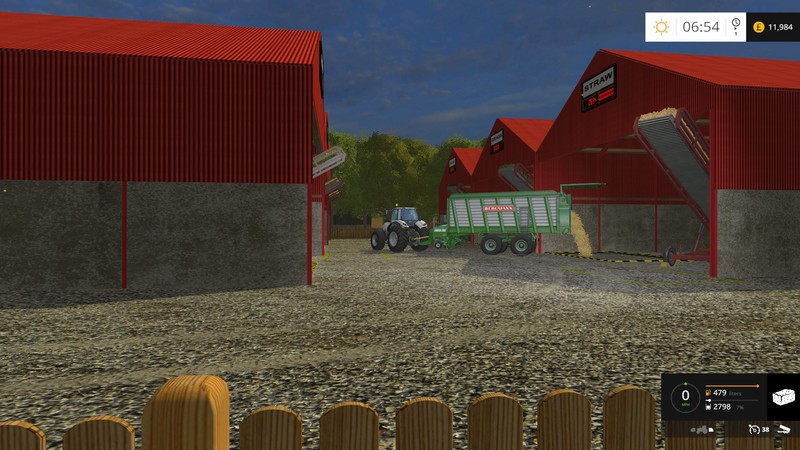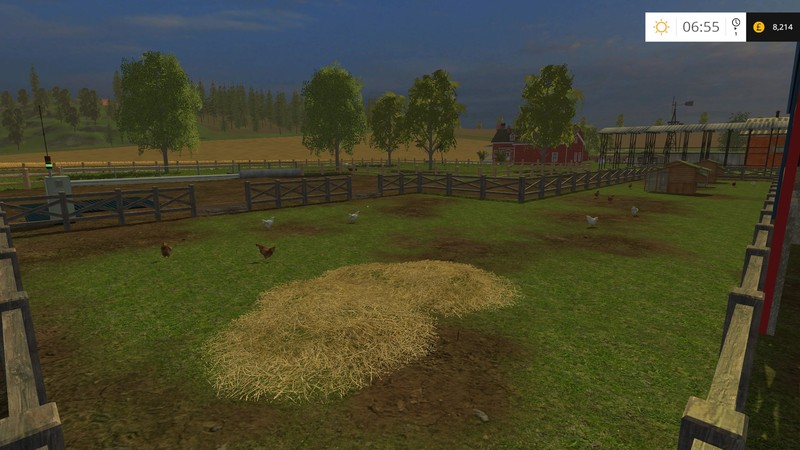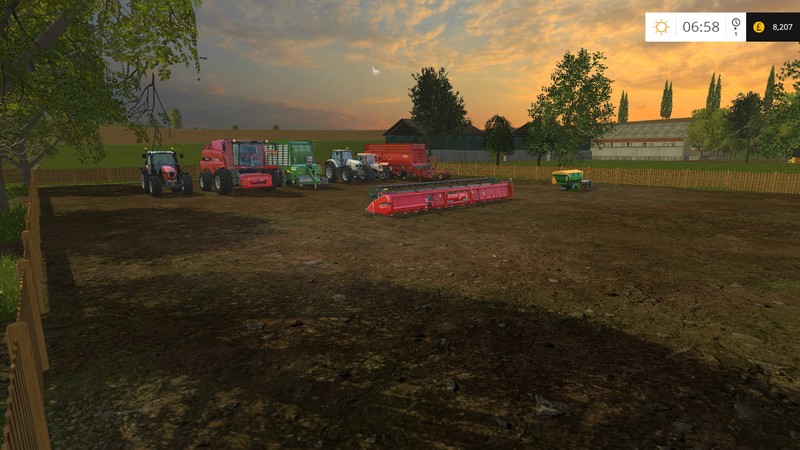 This is my edit of Westbridge Hills, I have added the lumber mill and a forest tree and extra's. Added Lumber train and grain train. I have deleted some fields and reshaped some fields. I have moved the cow, sheep and chicked areas and added water mod for cows, sheep, and chickens. Removed some buildings and added some. the pda has been altered to suit ..
I have run it without error for several days and have found no problems. If you find any problems let me know so i can fix them.
Moved cow, sheep and chicken zones, added manure, added silage pit at cow zone,
added mixing station, now has pigs and beef also slaughter house. manure and slurry sales. Wool pallet collector much much more, you will have to see. ;).
The main farm has a new layout and feel to it, also a separate area on the farm for storage and combine parking.
Also added a seprate area for parking forestry equipment and storing timber and woodchips aswell as cutting wood chips.
Also it has a area added for resetting your machinery etc.
—-V1.1 Fixes—-
Fixed bug where you buy a vehicle and would spawn in shop.
Removed a few objects sitting around farm
Removed traffic for Single player.
Any other bugs message me on here with a screenshot so i can fix it for later versions.
—-V1.2 Fixes—-
Added Shed with working doors but need Animation Map Trigger V1.0.2 thanks to Max311 for the shed.
**Requires**
Animation Map Trigger Mod V1.0.2 – http://www.modhoster.com/mods/animation-map-trigger
Added a few more trees around the farm.
Also added a few more lights at certain locations.
Added a Water Hydrant near the sheep and the chickens for you to feed them with water. Thank ModInc.
Also taken out a few floating objects found when playing on the map that i forgot to move back have been fixed.
Any other bugs message me on here with a screenshot so i can fix it for later versions.
Authors:
Thanks to Giants.
Mahru for the watermod & wool pallet collector
NI modding
GuelleMistKalkModPackLS15 – Mannie313, Marhu, grazy
Asphalt Textures by Fendt512
Forgotten Plants
Field Textures Geneborg
Windrow Textures kirezagar
Jonny Vee