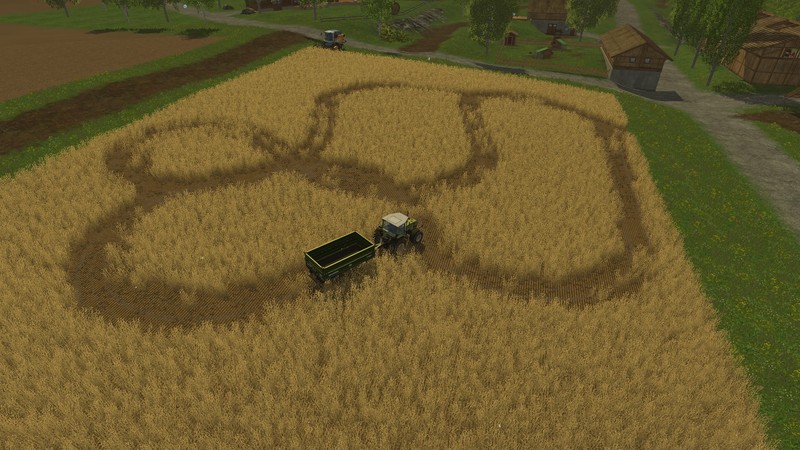 This tool generates its tramlines, if you drive with your vehicle by a harvest Ripe field.
Important:
You must take good care of your Drescher, so he is not completely in the wrong path and turn their back & forth need to empty it and not to go into the field.
And you have to be careful when you Dung. I commend you to the cultivators / to fertilize before sowing.
Authors:
Blacky_BPG