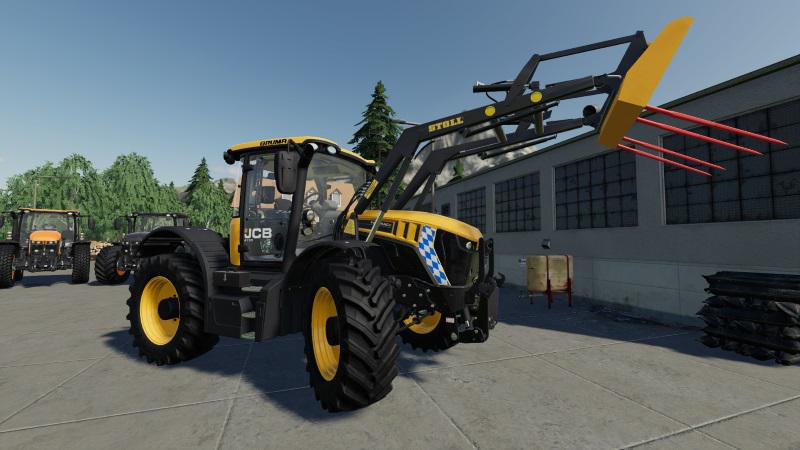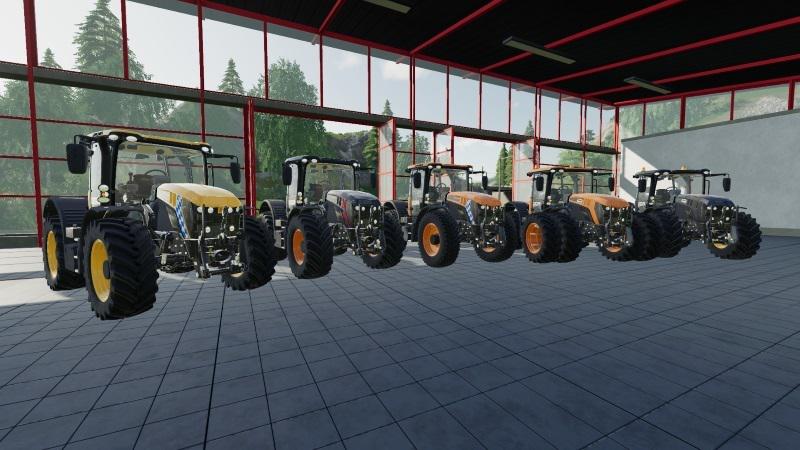 The JCB Fastrac 4000 with some configurations:
Trelleborg, Michelin, Mitas & Nokian
Trelleborg as standard + twin grooming tires;
Michelin & Mitas respectively wide tires;
Nokian as standard
Color choice (JCB yellow, communal orange, gray, black) – main and rim color
25 years Edition Britan / Bavarian
Motorkonfig 4160/4190/4220/4220 Tuning + motorway conversion (80 km / h top speed instead of 65 km / h)
Frontladerkonfig (still only available in black, in color does not fit the JCB)
2 versions: with seat camera or without
…. many more ways to make his tractor 😉
Changelog
Texture system on Ls19 standard
Decals are getting dirty too
…. more small details ….
It is recommended to choose the color gray in the 25 years edition, then this corresponds to the real 25 years edition 😉
Authors:
Giants Software GmbH
Publisher: Forbidden-Mods.de
Modder/Idee: [BP]TY (FBM Team)
Tester: FBM Team