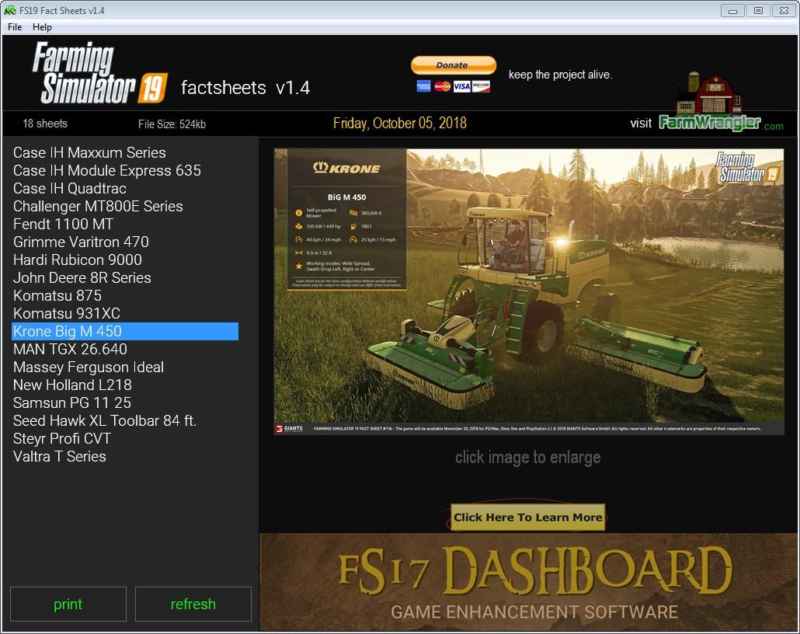 Free Windows software containing all the FS19 factsheets.
I will be releasing an update to this software every Saturday, following FS19 Factsheet Friday, until all the factsheets have been released. Free to everyone.
Version v1.4 added:
– New Holland L218
– High Dump bucket
– Valtra T Series
– Kuhn SLC 141
– Krone Big M 450
Version v1.3 added:
– MT8000E Series
– Maxxum Series
– Module Express 635
MINIMUM REQUIREMENTS
XP/Vista/Win7/Win8.x/Win10 – 1 ghz processor or higher – 1 Gb ram or higher – 1024×768 + display resolution
Download here: http://farmwrangler.com/fs19factsheets.html
If you would like to donate to help keep the FS project going, you can do so here:
https://paypal.me/farmwrangler
Authors:
FarmWrangler
HighDesert Software Co.