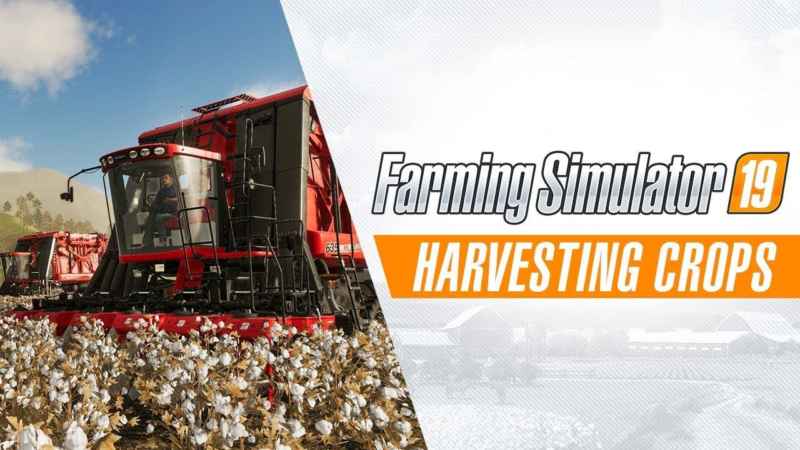 EN:
It's time to step outside, make your hands dirty and do some field work! Discover the basics of farming, including one of the new crops – cotton in today's new trailer, Harvesting Crops, using the latest brands, vehicles, and equipment in Farming Simulator 19!
DE:
Es ist Zeit, nach draußen zu gehen, die Hände schmutzig zu machen und Feldarbeiten zu machen! Entdecken Sie die Grundlagen der Landwirtschaft, einschließlich einer der neuen Ernten – Baumwolle im heutigen neuen Anhänger, Erntekulturen, mit den neuesten Marken, Fahrzeuge und Ausrüstung in Farming Simulator 19!
FR:
Il est temps de sortir, de se salir les mains et de faire des travaux sur le terrain! Découvrez les bases de l'agriculture, y compris l'une des nouvelles cultures – le coton dans la nouvelle remorque d'aujourd'hui, Harvesting Crops, en utilisant les dernières marques, véhicules et équipements de Farming Simulator 19!
PL:
Czas wyjść na zewnątrz, zabrudzić sobie ręce i popracować! Poznaj podstawy rolnictwa, w tym jedną z nowych upraw – bawełnę w dzisiejszym nowym zwiastunie, Harvesting Crops, korzystając z najnowszych marek, pojazdów i sprzętu w grze Farming Simulator 19!
Authors:
Farming simulator