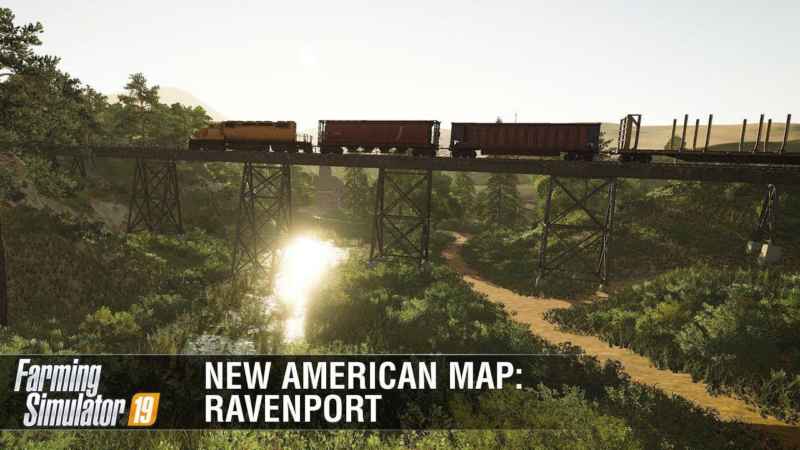 EN: Welcome to Ravenport! The brand new American environment included in Farming Simulator 19. Build your farm here on November 20, 2018!
DE: Willkommen in Ravenport! Die brandneue amerikanische Umgebung, die in Farming Simulator 19 enthalten ist. Bauen Sie Ihre Farm hier am 20. November 2018!
FR: Bienvenue à Ravenport! Le tout nouvel environnement américain inclus dans Farming Simulator 19. Construisez votre ferme ici le 20 novembre 2018!
PL: Witamy w Ravenport! Nowe środowisko amerykańskie zawarte w Farming Simulator 19. Zbuduj swoją farmę tutaj 20 listopada 2018 roku!
Authors:
Farming simulator