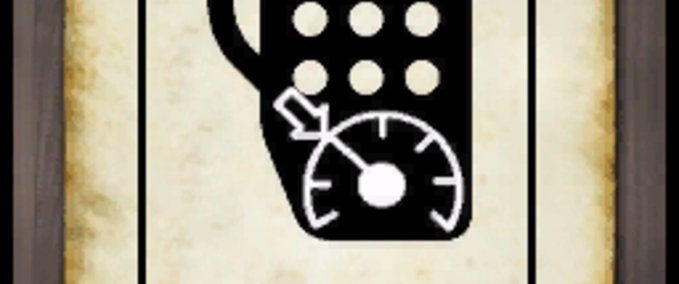 The inching mod adds cruise control (cruise control) toward a inching function. It automatically builds in all vehicles, just in the mods folder and you're done.
Who says nothing Inching: The inching pedal is the "third pedal comic" on many larger machines and trucks that looks like the clutch pedal – although the corresponding machines have no manual. In addition to the pure load management in hydrostatic machines, it also comes in many tugs for throttling the cruise control to use – and it is this function also has this mod.
The cruise control is reduced to 40% of the set value by pressing the left Alt key. But only until you let go of the button again! Then the cruise control goes back to the original value.
Why? Mainly because it lets you take on the headland gas without needing to take out the cruise control. So the function exactly as in real machines also.
In addition, there is also an analog axis with which one can continuously release the throttle. On the X-Box Controller is the default on the left stick up / down. Centrally located to 100%, according to above can be anywhere between 40-100% inching, down the full 0-100%.
Who cares and wants to use only the key: Here the InputBinding helps remap.
If someone has a steering wheel with three pedals and would like to use this: I'm glad about whether the feedback is useful configurable in the current version. Otherwise, I build the script also like to again match it to.
Trifle: The l10n-Warnings are on a LS15-problem with such global mods, not to a lack of entries. But the warnings do not hurt and are for me now no reason you reserve this small extension.
I wish you much fun with this first "real" LS15-Mod by me 🙂
Authors:
Skript/Idee: upsidedown
Artwork: eribus