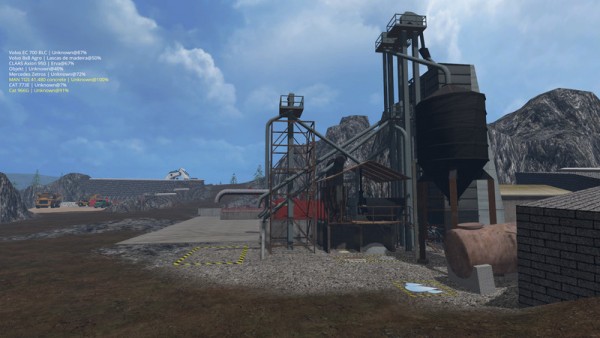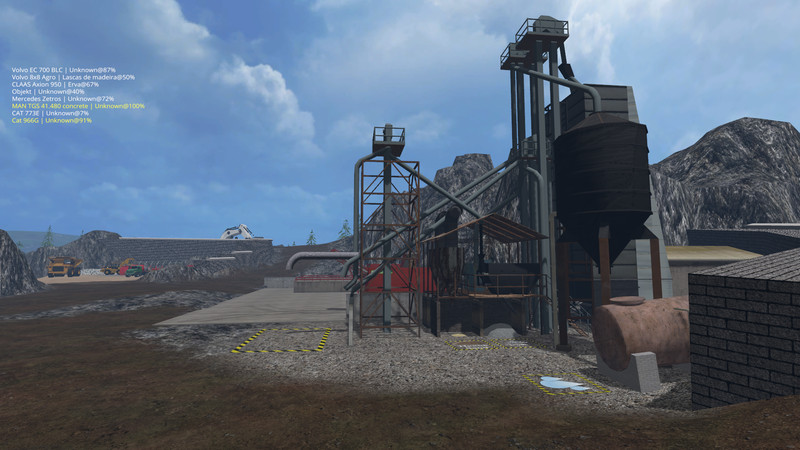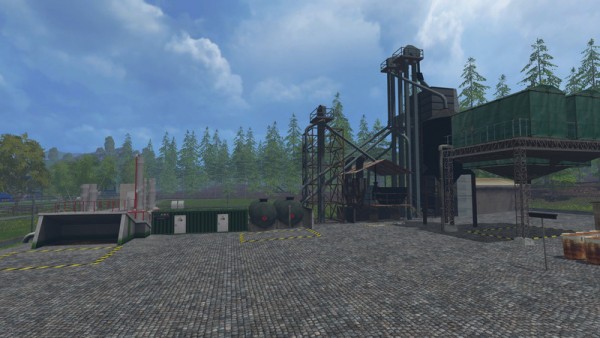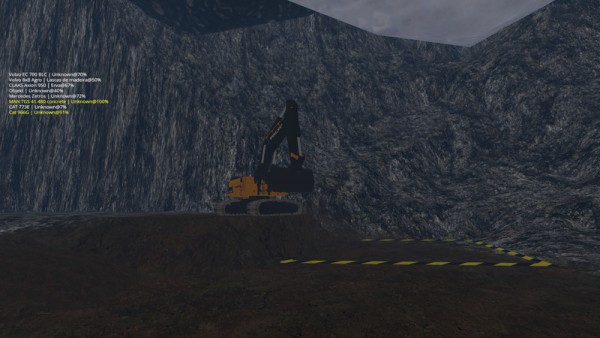 Description:
If you are Farming Simulator purist then this map is not for you, Because this map has many tasks to do instead of cultivating, harvesting, feeding animals, etc.
This map it is a modification of Bjorn Holm.
What is new in this map:
This map has a mine where you can extract stone, limestone, sand, soil and coal.
You use the stone crusher for the production of gravel and you use a limestone crusher for the production of cement.
With the soil you can extract gold at gold master, and sell the gold in the ATM machine nearby the tractor shop.
With the gravel, sand, cement and water you can produce concrete at the concrete factory, and sell the concrete in the construction area, so you can sell sand, gravel, cement, concrete slabs and board woods.
You can use gravel, sand and water to produce tout-Venant and sell on road construction area. So can use gravel, sand, tar and coal to produce asphalt to Sell on Road Construction area to.
Credits:
GIANTS SOFTWARE
watermod, kalkmod, fermentingsilo.lua: Marhu
Stockages: chtiseb
Building Materials: Viper123
Waterstation: LsPrO
Concrete factory: VAHA
Lime/kalk factory (Sugar Factory Nordzucker): El_Cid
GOLDMASTER: dajnet mods
CompostMaster: Andy1978
Potato washer placeable V1.1 – Farmer_Andy Script: Marhu
JCB Vibromax: Alex / fin050808
CATERPILLAR 24H – TP-simulation
small road – -Team FRA-MODDING
Rafi by Kastor
Mist interim storage – Bw-Modding
Set construction sites – Shakari
Traffic Barrier – Funky / Beschreibung
Warnwagen – spider100
warning and Construction signs – NBM – Modding (mbmb / lolmann101) / bandit36
large shed – Lindbejb – model / Kramarj -steel diffuse textures
And me: Nonnus