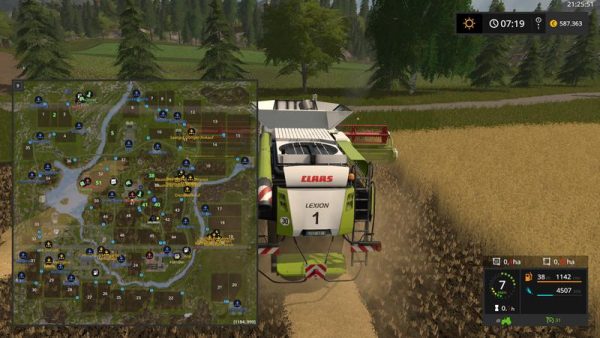 Description:
What's new in the 2.0.1.8 version:
new fruit (hemp)
2 new factories (biscuits and clothes)
Fields revised
Flashing lights, which interfere with the AI.
mCompanyFactory Script has been installed
mCompanyGraphics compatible (you have to download this file and put it into the Mod folder normally)
Field trails were removed and renewed
chicken farm
Buy chickens (please download the mod and load the Betimax trailer in your mod folder so you can transport the animals.
purchaseable production facilities
new light sources were installed
bug fixes
I strongly recommend a new savegame.
Customize the old Savegames at your own risk. So do not cry after something does not work.
Authors:
LS-Andy