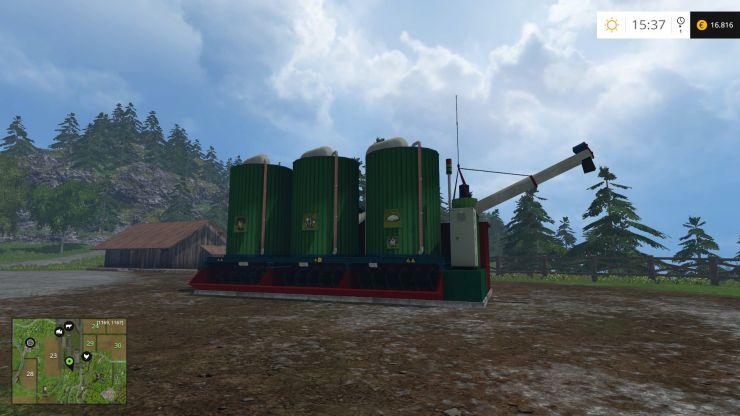 Station for mixing or Mixed Feed Ration is a mod for Farming Simulator 15. With the mixing station power can be made to the cows in larger quantities and with a feed mixer, feed conversion, as it may fill them with loads completely. The three storage silos should be filled with silage, hay and straw (50t, depending), then it is 10t per hour compound feed produced by the mixing tank. The mixing container keeps 100t compound feed and can be collected with a trailer and taken to feed the cows. The silos have three analog level indicators, in addition to the exact levels are displayed in the control panel in the help text.
signal lamp:
Flashing red = a silo is empty
Flashing amber = full tank mix
Green = OK (is producing)
So, do not have to go constantly for control, there is a message system as an "online system" that displays messages at the top of the screen.
How to Install: Please put the file in the "mods" folder. After the game menu screen activate the Mod to use it.
Authors:
Marhu