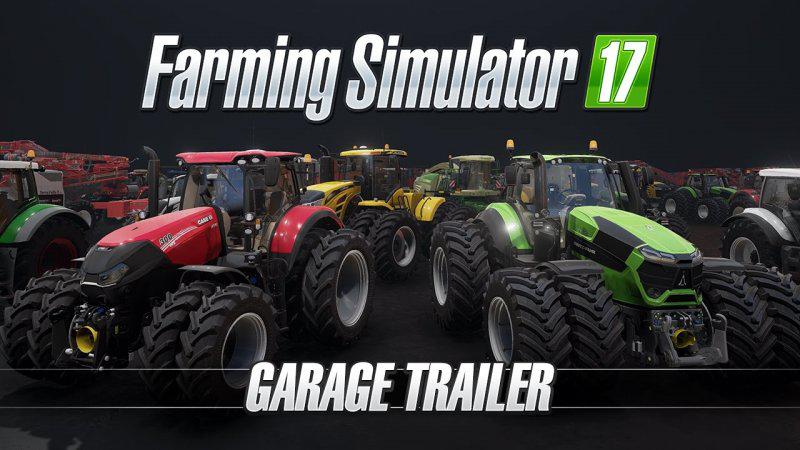 Farming Simulator 17 garage includes more than 250 faithfully reproduced vehicles and equipment spanning 75 brands – and for the first time, AGCO brands: Challenger, Fendt, Massey Ferguson, and Valtra.
Farming Simulator prides itself in its meticulous attention to detail. Every vehicle's interior and exterior is faithfully recreated in Farming Simulator 17 thanks to loyal partnerships between GIANTS and the vehicle brands.
Some of the vehicles and equipment can be customized: engines, wheels and other pieces and accessories can be replaced to adapt to specific activities, such as equipping a front loader to handle bales, for example. You can also change the color of some of your vehicles so that you're always driving around in style.
The game now also offers players the option to rent vehicles and tools. Should there be a specific need for a particular piece of equipment which is too expensive to buy, players can rent machines for a lower initial price, and pay affordable operation costs during the rental period.
Last but not least, players can now tune into Farming Simulator 17's radio stations while working the field. In your vehicles, you'll have access to multiple radio stations spanning several genres like Country, Rock, and Pop. PC players can also listen to their own MP3 files or favorite web stations and plug them into their Farming Simulator radio!
Authors:
Farming simulator