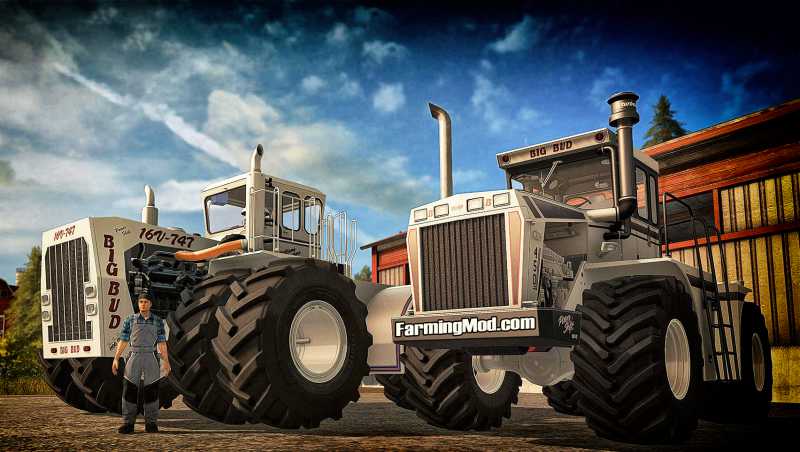 Convert mods from fs17 to fs19
EN: We're all following subject about Farming Simulator 19. Everyday we're getting new informations and speculations connected with game. This time, converting mods from FS17 to FS19 will be much more easier than now. What is more, AGCO group leaders will visit FarmCon in Germany this July. This meeting will be connected with subject of new innovations in modern farming and also with Precision Agriculture systems which for example allows you connecting and managing all your machines on farm. Are we supposed to wait for a new farm managing system in FS19?
smile emoticon
What are your opinions about new edition of this game?
PL: Wszyscy żyjemy tematem Farming Simulator 19. Cały czas pojawiają się nowe informacje i spekulacje dotyczące nowości w grze. Z informacji które uzyskałem, konwertowanie modyfikacji z FS17 do FS17 może być o wiele prostsze niż dotąd. Dodatkowo, na konferencji FarmCon, która odbędzie się w czerwcu tego roku w Niemczech, znajdą się również przedstawiciele AGCO. Spotkanie będzie dotyczyło nowoczesnych rozwiązań we współczesnym rolnictwie a także o systemie Rolnictwa Precyzyjnego umożliwiającym m. in. komunikację między maszynami i zdalnym ich zarządzaniem. Czy to znak, że w FS19 czeka nas całkiem nowy tryb pracy na farmie?
smile emoticon
Jakie jest wasze zdanie na temat nowej odsłony gry?