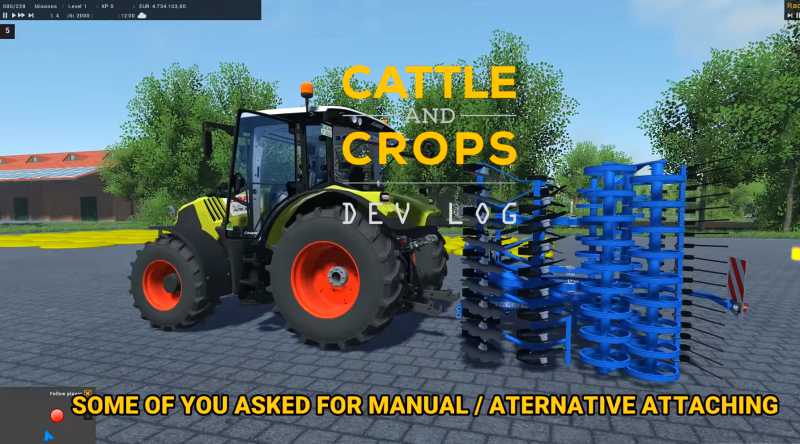 Thank you all for the constructive feedback regarding our Gameplay: Mission #1 video from last Saturday. Especially the comments about the automatic attachment of accessory equipment were stuck on our minds – despite the sunny Sunday weather – because it is an important topic for us as well.
What we're showing in our videos is not our final vision of a simulation, but rather the current development status. As you know, we want Cattle and Crops to be as close to reality as possible and improve the game continually with the help of your feedback.
In the last video you just had to maneuver the tractor close enough to the equipment and could attach it with a keystroke immediately. Yesterday morning we had a little brainstorming session and were able, due to the good editor- and scripting options our engine provides, to integrate a solution into the game that enables manual coupling of machinery. We present to you the result in our latest devlog. All in all: alternative attaching-feature 50% finished ?
We wish you a wonderful week!