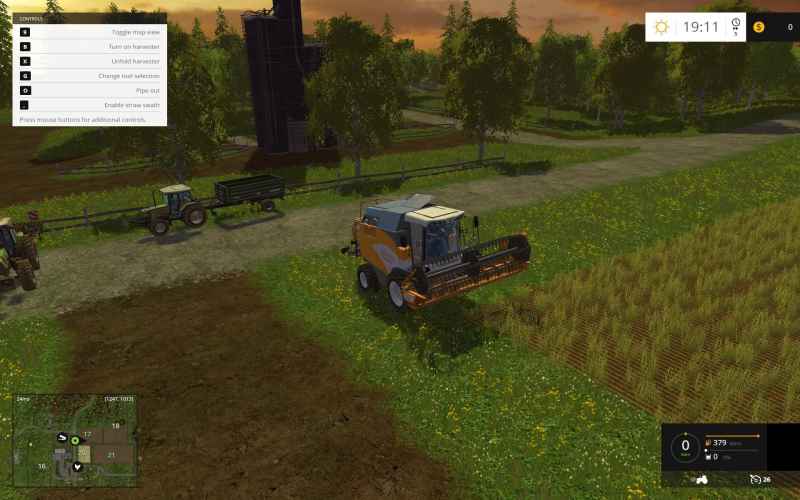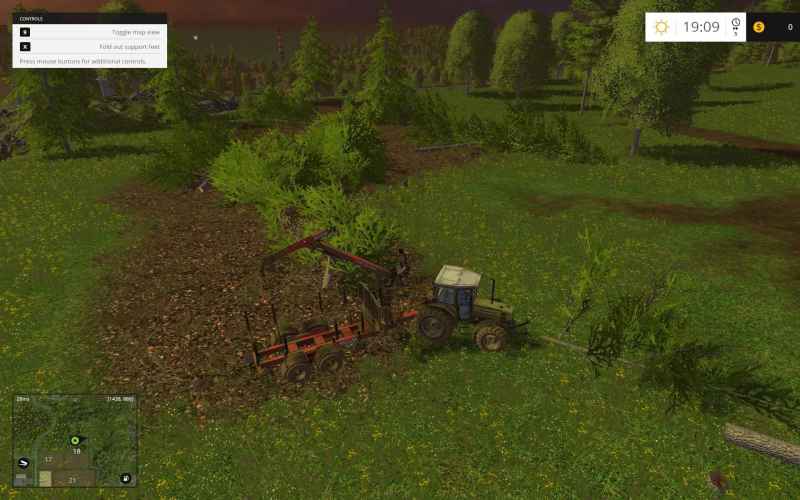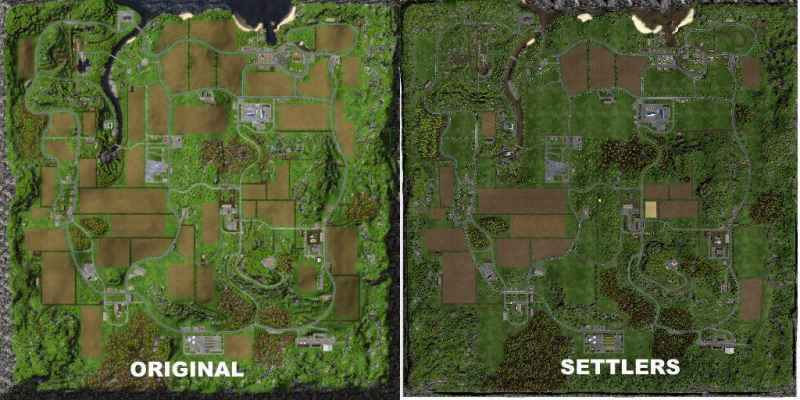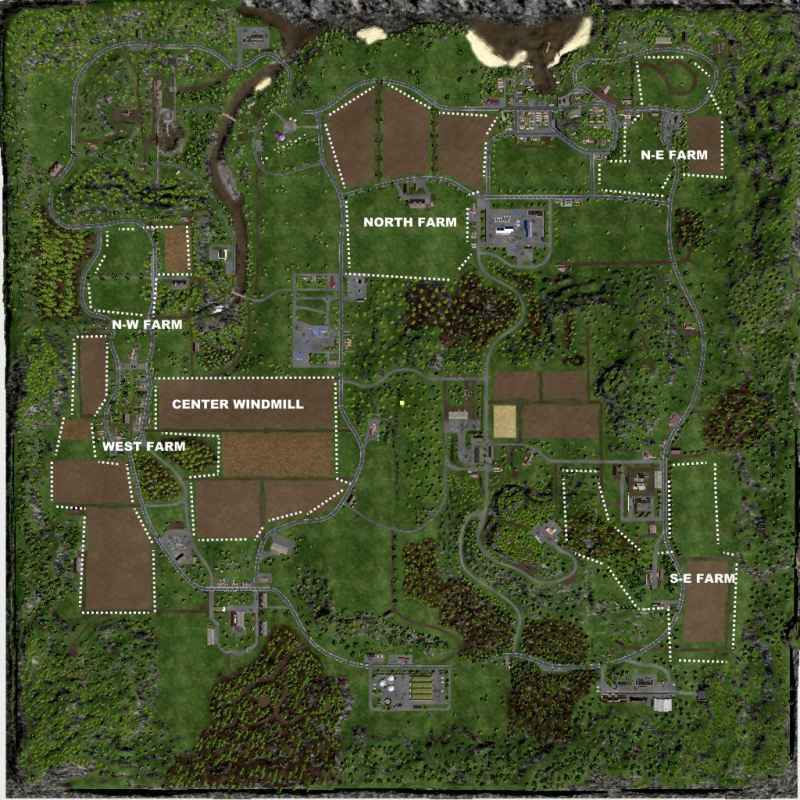 Feel like buying fields is too easy? Want to work hard to get that arable land? Want to do more forestry? Need more progression?
Realistic fields costs: Adjusted cost of fields to be more realistic in relation of how much work is required to be able to farm them.
– Plowed fields cost x4
– Non-plowed fields cost x3
– Light Forest fields cost x2
– Heavy Forests fields have default cost
*Note; This doesn't affect the starting fields as it would require too much "grinding" just to get some farming started.
Grouped some fields into farms: Fields close to farms / windmill are grouped to be bought at a very high price. You are now essentially paying to buy-out someone's farm and his surrounding land (see map). Prices of those fields and lands follow the new price ruleset. Visit the owner's house to buy!
Changed starting vehicles: Added basic forestry vehicles to help out in the beginning and moved tractors into the farm.
Map changes:
– A lot more forests and trees in general, light and heavy types.
– Less clutter near the starting farm, less useless building around the map in the middle of no-where.
Authors:
Made by Polish Renegade