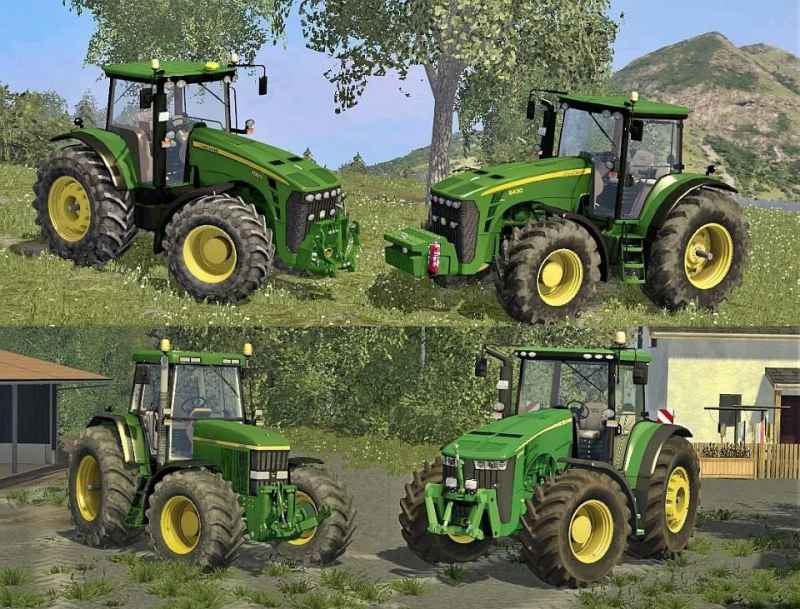 The Modpack contains 4 Big John Deere Tractors.
The package includes the following Tractors:
– John Deere 8370R
– John Deere 8530
– John Deere 8430
– John Deere 7810
Tractors have good scripts, specializations, many animations and other…
The log is clean.
Please extract the contents of the archive into the folder "mods".
Authors:
MF390, VMV Modding, Sotillo, Rysiu77, mati7766, PsychoLike, roller90, SamN, JDFan