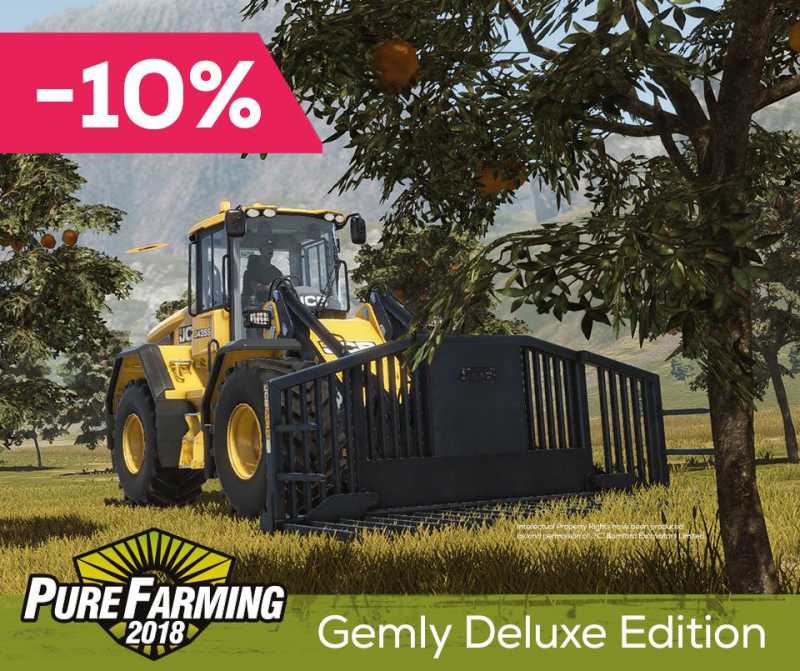 Hey Farmers, if you're thinking of pre-ordering Pure Farming 2018, we have a great deal for you. Gemly Deluxe Edition with exclusive content: the JCB 435S Large Wheeled Loader and orange fields is now available with a 10% discount.
Available only in pre-order: bit.ly/PureFarming_Gemly
In addition, those who already bought the game on Gemly since August 15th will receive a 10% refund.