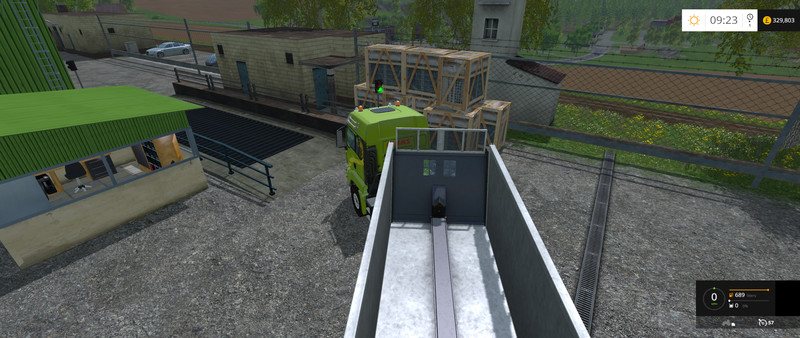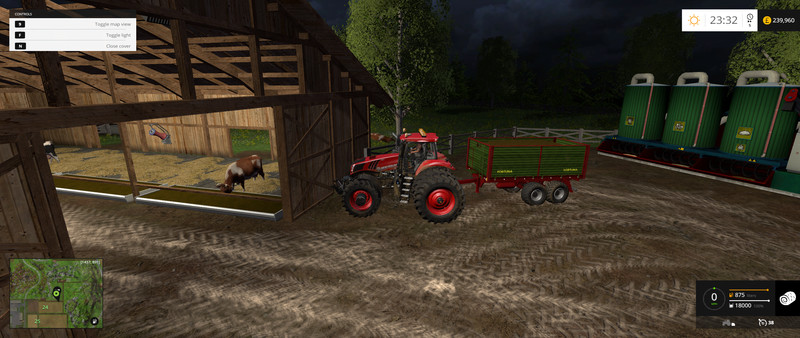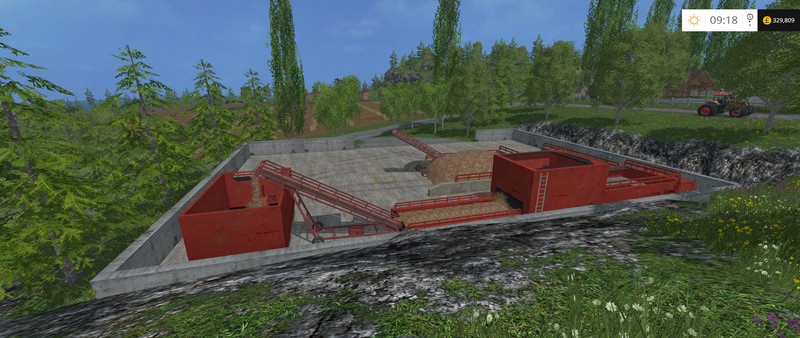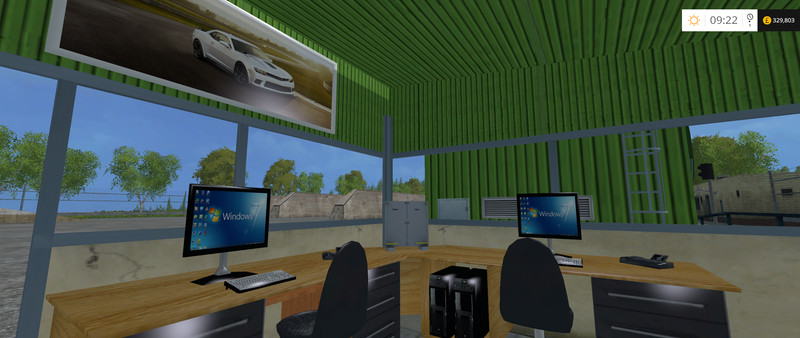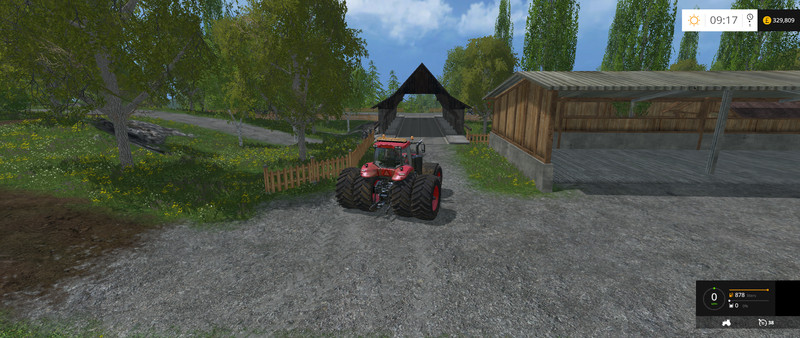 Version 4.0
hi welcome to version 4 of this map. the trees have now been corrected and i have changed alot of things. and added a few more bits. there now is a slaughter house and factory as well as an fermenting silo with office. i also changed the storage for feed crops it now uses the cowshed with animation triggers for the doors also crop display boards just out side this building. other building are the compost site this is where you can make money very quickly. also the bridge has been replaced with a proper bridge. bga area has now got ramp so you can use any type of windrow to fill it. have fun?
Bjorn country is my first version of the default map. Hope you enjoy.
The map start with no collection of milk so you can sell it yourself with the milk trailer included in the map
The map is a remake of the first default map for the 2015th
The map has got all the livestock on the farm or near.
include storage for all fruits with belts and the manure storage has the bail to manure mod built in to it.
Fermenting silos, reshaped main fields, water for animals, and there is my fav part on the farm the bridge Which has water collection under this. So mix station built in to the cow feeding troth, time-controlled gate for the grain elevator Which buy everything Which does not show in the pda.
enjoy
Authors:
water mod,mapsiloband,fermenting silo,watermilk trailer all from Marhu.
BaleToManure Skript by rafftnix
timeControlledslidingGate by Daniel (Desperados93)