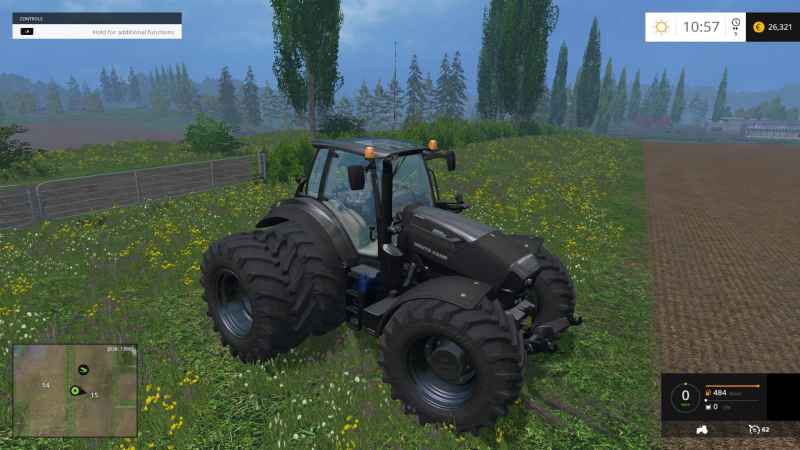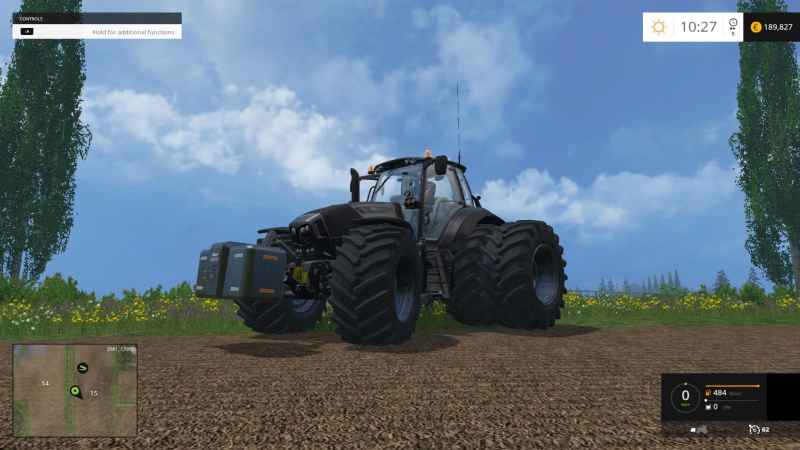 Deutz Fahr 7250 black edition, Dynamic twin rears, engine braking reduced, steering and torque increased, road speed limited to 62kmh, Dyeable wheels, wider tyres, fenders adjusted, aerial and beacon light fitted. Power 293, washable and multiplayer YES. Price 95000 to buy and 95 daily. LOG is error free.
1 zip to place in your mod folder.
Authors:
Original by Giant's, mod by Stevie.