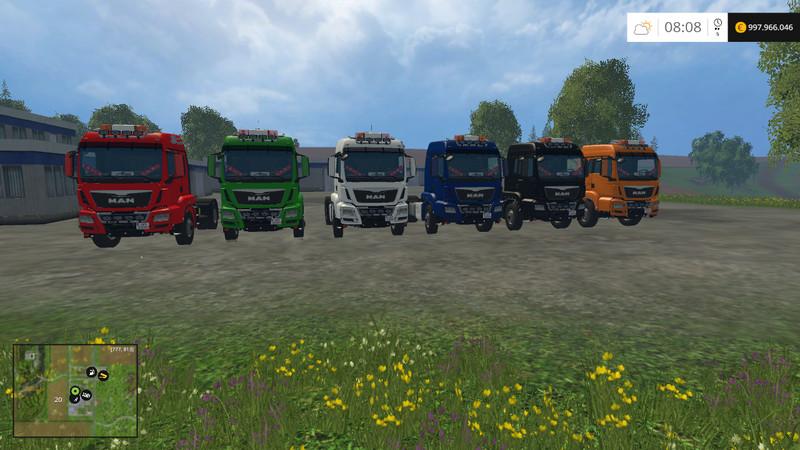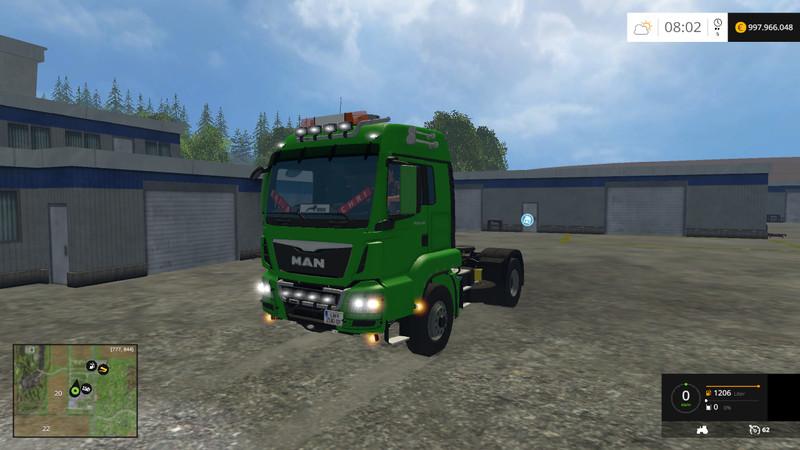 MAN Tuning
Hi guys,
This is my first mod in LS
Advance the same time I know the mod has 4 warnings in the log (Please help if possible)
But now I want you to meet my tuning MAN.
This mod adds the standard Man Truck Some added erwiterungen.
Tagged as well as license plates can be changed with an image editing program.
Features:
– 2x round lights
– 2x indicator
– 3x nameplate
– Kelsa light bar
– Kelsa Multibar
– 2x Extra Front indicator
Credits:
Model and Data: Giants Software
Bacon Light: AlfamoddingTV
Kelsa and multi Lightbar and extra indicator: Repi
Number plates: unknown
Tagged: unknown
All Rights Reserved by Giants Software
The mod can be freely verbeitet when the creator is called.
Excludes legal! Use at your own risk!
Authors:
Modell and Data: Giants Software
BaconLight: AlfamoddingTV
Kelsa Multi sowie Lightbar und Extra Blinker: Repi
Nummernschilder:unbekannt
Namenschilder:unbekannt