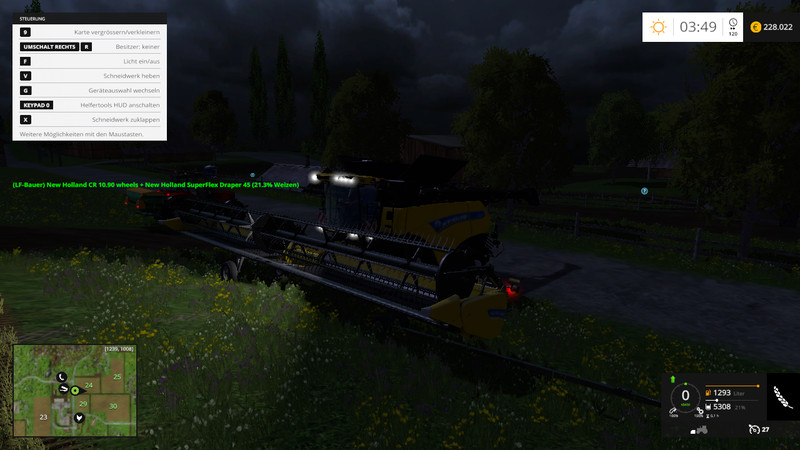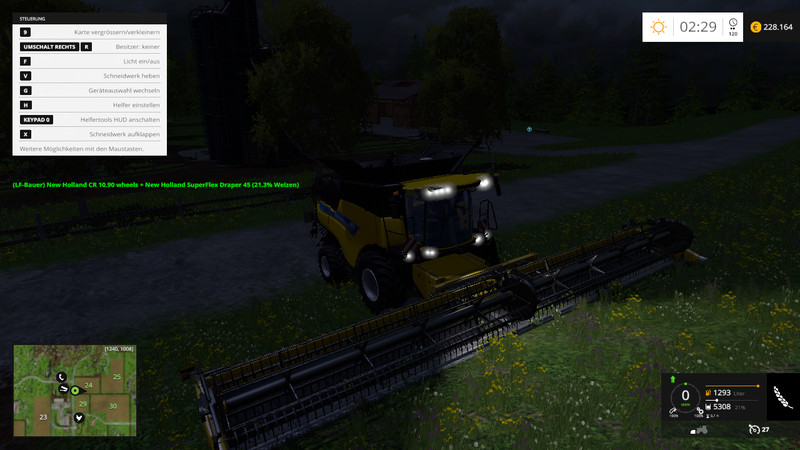 Hello Leisure Farmer
I once the New Holland cutting NH Super Flex Draper 45 out of the game brought because it bothered me to thresh with only 10 KM / H.
It is set so that you now about 14 KM / H goes the threshing.
Otherwise I have not done anything to it because I think it's so fine.
Who does not like it now please take further another and it does not need to load. The log should be clean.
I will not go as well as further off, so please do not it could still color change and and ….
The speed of each quickly change itself, to open the newHollandDraper45.xml and the following line: to the desired number.
But please never changed data to the original game. Only mods, otherwise the game is the multiplayer no longer, or the game can also take damage.
Since it's a device from the original game, the cutter can be rebuilt under the permission of Giants, etc.
One response for the game as a mod would bring OK but is not required, I do it for fun and not for my EGO.
Have fun harvests
Authors:
Giants Software
Sharemods: NH_Draper45.zip – 6.9 MB
Uploadfiles: NH_Draper45.zip – 6.9 MB