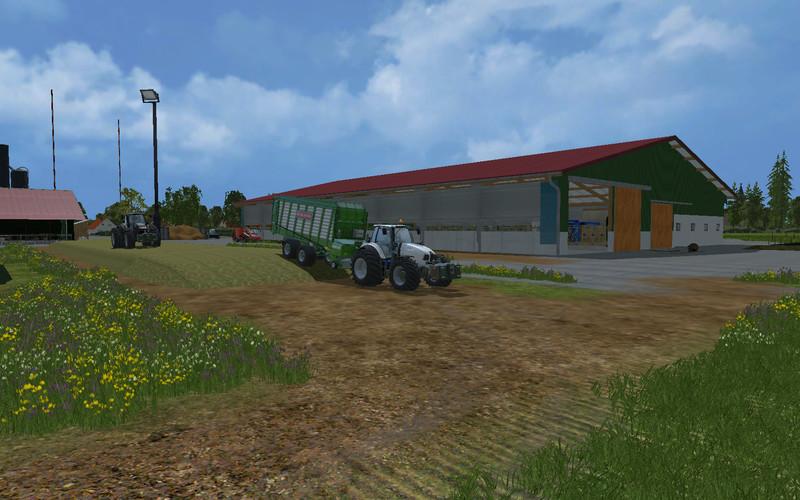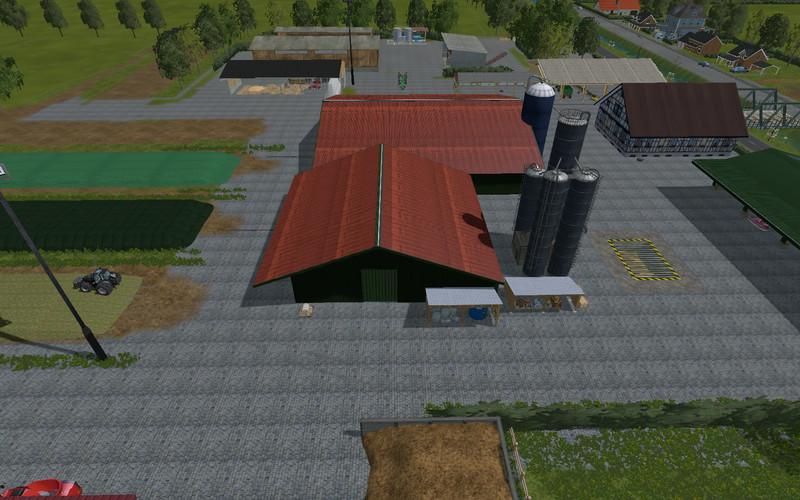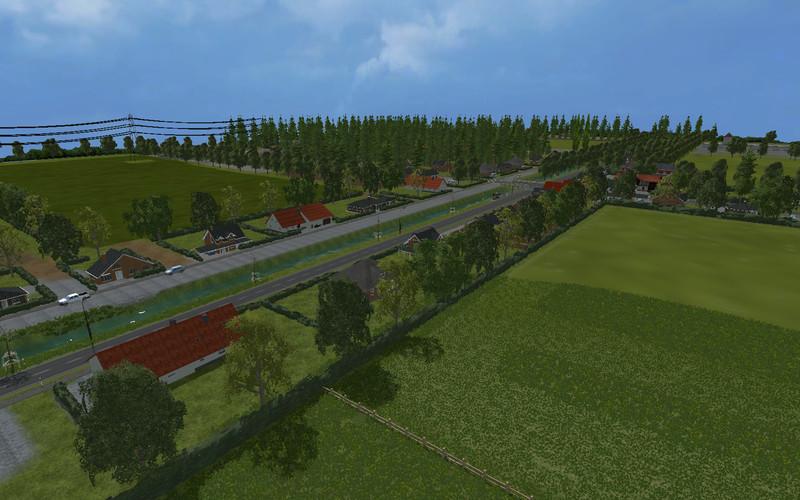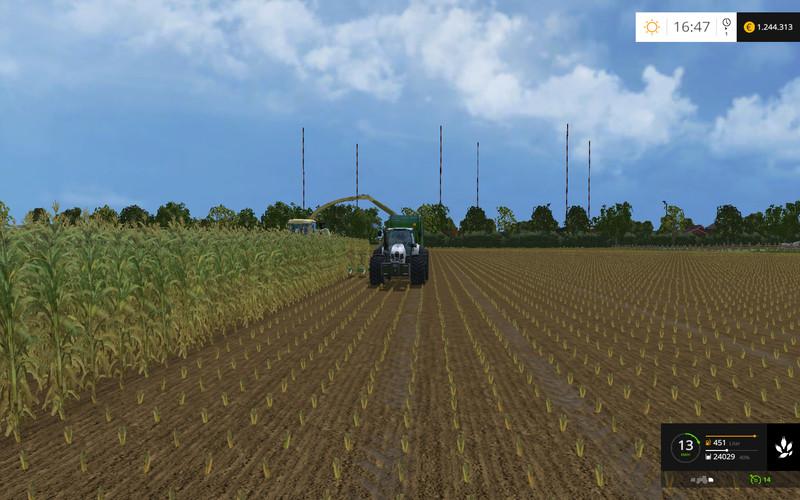 So liebe Leute Ls geht in Runde 5.
Und die Papenburger Map geht in Runde 12.Wie seit Ls 2009 gibts wie immer auch eine Papenburger Map.
Vorwort:
Die Map wurde aufgefrischt mit Texturen und etlichen Bäumen und Tannen versehen.Jedes wäldchen hat Waldboden.Einige neue Gebäude und Häüser wurden eingebaut.Einge Funktionsgebäude aus Ls 15 übernommen.
Ich habe erstmal alle spezial features entfernt und warte auf die veröffentlichung der jeweiligen scripte.
Features:
-Darstellung eines teils des südlichen Papenburgs im nördlichen Emsland.
Hof:
Mit Milchvieh und Schafszucht.
Viel platz für Maschinen und Gerätschaften.Alles was man benötigt ist vor Ort.
1 Grashaufen und 5 Fahrsilos unterschiedlich texturiert für (2)Silage bzw (3)Grassilage(Fahrsiloextension empfohlen)Rüben,Kartoffel und Hackschnitzellager. Farmsilo.Wasserstation.Ein Strohaufen zum lagern für loses Stroh. Strohverkauf und Strohtrigger für ballen.
– Wirtschaftsgebäude:
Raiffeisen Landhandel,Hackschnitzel Heizkraftwerk,Raiffeisen Mühle,Keipe,Gartencenter,Getreidelager
Hafen und Güterbahnhof.Lidl(Eier) Spar(Eier)
-BGA : 3Fahrsilos 2 Keil/aufschiebe Silos ein Fahrsilo
Lohnunternehmer: Hühnerzucht+einige Hallen und Unterstände.
Allgemein:
Verkehr, Fussgänger(erstmal nur an 2 stellen weil nicht einstellbar sonst laufen nachher 2000 über die map)
ChoppedStraw(gehäcksltes Stroh)
Benötigte Mods : zzz_choppedStraw ( enthalten)
Empfohlene Mods: Grünhäckselmod: http://www.modhoster.de/mods/grunhacksel-mod–2
Fahrsiloextension: http://www.modhoster.de/mods/fahrsiloextension–2
Mein Besonderer Dank geht an meine Tester: Marcel und Team , Sascha , Lars , Kevin und Team , Tobias , Franz , Nils und Jan.
Deutsch:
Die Map darf nicht ,ich wiederhole nicht ohne meine erlaubnis, in anderen foren oder hostern zur verfügung gestellt werden.
Englisch:
The map must not, I repeat not, without my permission, be made in other forums or hosters available.
Polnisch:
Mapa nie mo?e, nie powtarza?, bez mojej zgody, by? na innych forach lub hostingowych dost?pnych.
Kroatisch:
Karta se ne smije, ja ne ponavljam, bez moje dozvole, biti u drugim forumima ili hosters raspolaganju.
Ungarisch:
A térkép nem, ismétlem nem, az engedélyem nélkül, tenni más fórumokon vagy Hoszterek elérhet?.
Have fun!!
Bei Problemen und fragen einfach ne Pn senden oder im Kommentarbreich posten.
Authors:
Verschiedene gebäude und texturen von
Jimkerk: umbauten und umtextuieren an gebäuden
Fatian: strassen und wege,
Tessman85: Groundtexturen
Ni Modding:Hallen und Häuserpack
818Vario: Halle
DeutzDx85: Börgergüllebehälter
chopped Sraw:webalizer_ls
Und viele Mehr