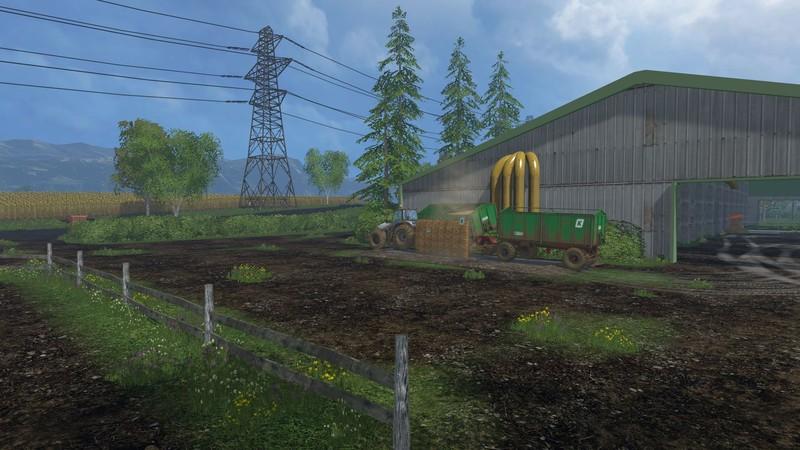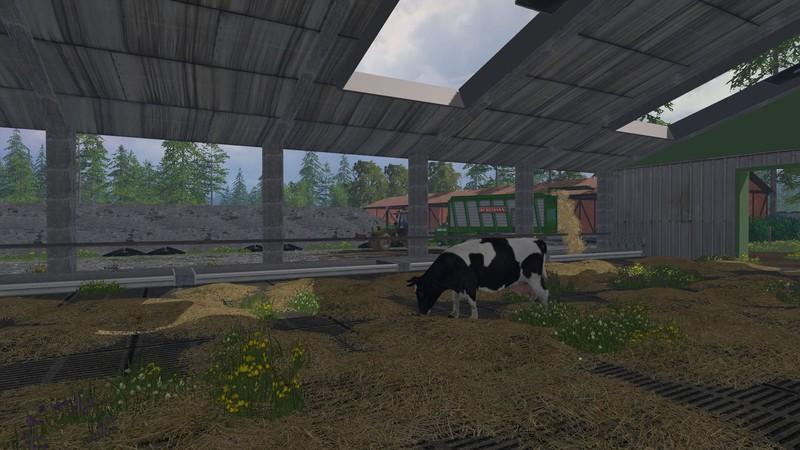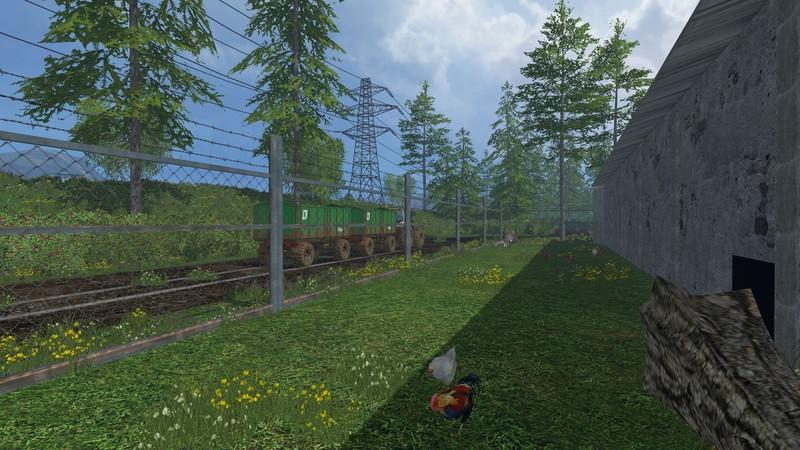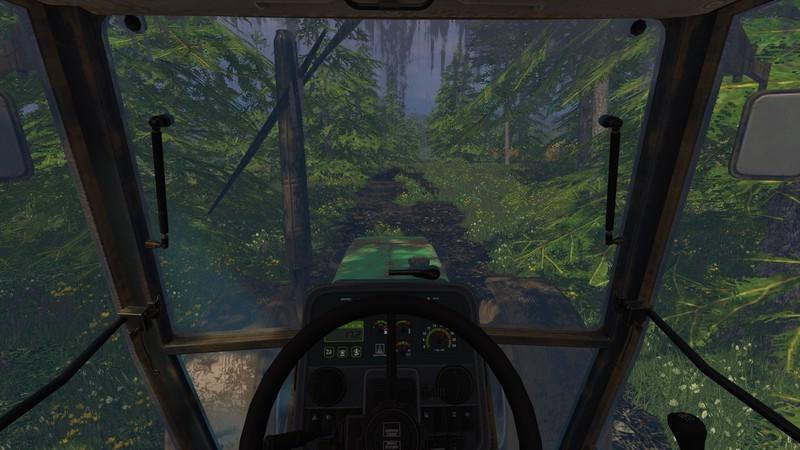 Landwirtschaft EXTREM 2015 v.1.BETA
Ein Riesiger Fuhrpark ist schon vorhanden und wartet auf dich! War einmal 🙂
Einige kennen diese Map vieleicht ja schon aus LS13, deswegen möchte ich gleich vorweg sagen das diese Map evtl. zu gross ist für einige Single Player und dadurch das man die Felder erst Plügen muss zu Aufwändig für einige obendrein kommt noch hinzu das ich ein Paar Felder noch zusätzlich durch Tannen getrennt habe die man dann auch erst komplett abholzen muss bevor man ein Feld komplett benutzen kann.
Dies ist eine Komplett neu aufgebaute Map, und keine Konventierte aus LS13! Also bitte ich euch schonmal um Entschuldigung wenn noch ein paar kleine Fehler vorhanden sind! Ich bitte euch daher diese mit Bild und Fehlermeldung an mich über PN zu Melden sie werden dann mit Siecherheit in der nächsten Version behoben sein.. Danke!
In diesem Landwirtschaftsbereich sind unter anderem Enthalten!: ein Rüben u.Kartoffelschredder für Mischfutter am Futtertrog der Kühe, und der WaterMod von Marhu.
ACHTUNG! EXTREM!!Auf dieser Map müsssen die Felder erst Gepflügt werden.
Um ein paar Felder aber im vollem umpfang Nutzen zu können müssen erst Tannen geholzt werden!
Enthällt unter anderem!
Futterlager – WaterMod – Rübenschneider
In dieser Map:
Vehrkersschilder
Leitschilder/Wegweiser
Springende Fische am Forellensee
Schwimmende Enten im mitleren See
WaterMod …………………/Marhu
Futterlager…………………../frisco0177
Zuckerfabrik (Alter Speicher)…../Trekkerbodo
Waschplatz……………………/matzesft
Boden Texturen………………../ZeFir
DisdanceHills…………………/mailman
HofSilo wurde ausgetauscht/BGAsilo
Häckselgut – Verkauf
Bank im Dorf
Keine Logfehler!
Traffigfahrzeuge und Fussgänger
Info zur Map:
Diese Map hat die LS15 Standard Fruchtsorten!
Vorhanden ist das Futterlager direkt am Hof
Vorhanden sind ebenfals die Kühe, Schafe & Hühner am Hof!
Um ein Darlehn von der Bank zu bekommen oder es zurück zu zahlen müsst ihr ins nächstgelegende Dorf fahren.
Ihr könnt die Fruchtarten wie folgt abgeben:
Landhandel: Weizen Gerste Mais Raps… Kartoffeln und Rüben müssen Seperat angeladen werden.
Bäckerei: Weizen Gerste Mais Raps
Gärtnerei: Verkauf von Baumsetzlingen
Spinnerei: Wolle
Alter Speicher-1: Rüben
Alter Speicher-2: Weizen Gerste Mais Raps Kartoffel
GüterBahn: Weizen Gerste Raps Mais Kartoffel Rübe
Alte Mühle: Weizen Gerste Raps Mais
Sägewerk: Holz
Heizkraftwerk: Holzschredder / dahinter noch Ballen Stroh und Grass Annahme
Vorhandene Detail sind zb:
Strassenschilder
Laternen die bei Dunkelheit an gehn im Dorf
Fussgänger
Funktionierender Traffic Verkehr
Es sind 14 Felder zu Bewirtschaften!
Man kann wie gewohnt die Felder kaufen.
Feldgrösen in Hecktar.. alles in ca. Angabe da ich nicht weiss wie ihr eure Felder Pflügt!
Feld Nr.-01= 9.58 ha schon in Besitz / mit Bepflanzung / Weizen / Feld muss noch Gedüngt werden
Feld Nr.-02= 30.92 ha
Feld Nr.-03= 8.99 ha schon in Besitz / mit Bepflanzung / Mais / Feld muss noch Gedüngt werden
Feld Nr.-04= 5.86 ha schon in Besitz / mit Bepflanzung / Gerste / Feld muss noch Gedüngt werden
Feld Nr.-05= 27.35 ha schon in Besitz / ohne Bepflanzung / Feld muss noch Geplügt werden und Tannen Geholzt
Feld Nr.-06= 9.14 ha
Feld Nr.-07= 8.69 ha
Feld Nr.-08= 7.54 ha
Feld Nr.-09= 16.37 ha
Feld Nr.-10= 19.53 ha
Feld Nr.-11= 21.56 ha
Feld Nr.-12= 14.61 ha
Feld Nr.-13= 10.58 ha
Feld Nr.-14= 12.53 ha
Ich habe keine Hufeisen in der Map, und auch keine Misionen eingebunden!
———————————————-
InFo!: Als Zip. Datei kann es zu sehr langen Ladezeiten kommen (bz. 4-5min)je nach Rechnerleistung!.. Hoffen wir das es mit dem nächsten Patch behoben wird!
Wehm die langen Ladezeiten stören kann die Map für den SP auch als Entpackte version Spielen. Info: wenn die Map Entpackt gespielt wird erscheinen Warnings in der Log die aber in den Fall dann Normal sind und keine Auswirkung auf das Spiel hat. Danke für euer verständniss!
——————————————–
Nur Original Downloadlink Verwenden!
Only with the original DL-Link in other Forums!
———————————————
Und nun viel Spass auf dem Acker mit der Map Landwirtschaft EXTREM 2015 🙂 @Funky
Änderung vorbehalten!
Authors:
@Funky
@Beschreibung